2021 Skoda Kamiq Owner's Manual
---
You can view the 2021 Skoda Kamiq Owner's Manual further down the page underneath the image of the cover.
Clicking on the "view full screen" button will take you to a full screen version of the manual.
Manual Cover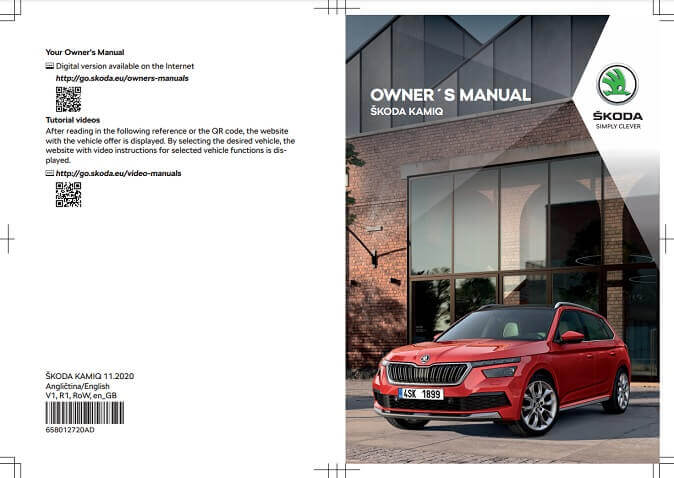 External Manual
Leave This Site & View External Manual »
2021 Škoda Kamiq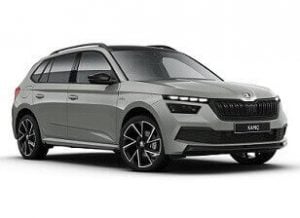 Practical, comfortable, and great-value are words very often associated with the Skoda Kamiq. This popular crossover from the VW-owned Czech auto giant has been making waves since its release.
The Kamiq is a compact crossover SUV, smaller than its Skoda SUV siblings the mid-size Karoq and the full-size Kodiaq, and competes with the likes of the VW T-Cross and Nissan Juke.
Despite its compact frame, it has a relatively long wheelbase which gives a spacious cabin that leaves plenty of legroom and headroom for rear-seat passengers.
On top of that, 14.1 cubic feet of trunk space as standard --- growing to 49.2 cubic feet with the rear seats folded down --- and plenty of additional cubby space up front helps to make the Kamiq a practical ride.
Skoda adds to the Kamiq's practicality even more with their detailed extras, such as the ticket holder in the windshield to display the vehicle's registration or proof of tax being paid, etc.
Behind the gas filler door, there's an ice scraper stowed away, which also features an attached tool for measuring the tread depth on your tires. Furthermore, the windshield washer fluid cap opens into a funnel for easy pouring, and there's even an umbrella in the driver's door!
On the road, the Kamiq is smooth, quiet and settled. It's driven by 3 powertrain options, including a 1.0L TSI outputting 94-hp, 1.0L TSI outputting 110-hp, and a 1.5L TSI outputting 150-hp. Even that top specification gets 42-mpg combined.
The Skoda Kamiq isn't sold in the US, but it's popular in Europe where the price starts at around $25,750 USD. The standard S trim comes with a/c and electric windows, but if you upgrade to the second-level SE, you get more features: cruise control, automatic headlights and windshield wipers, front-seat adjustable lumbar support, and rear parking sensors.