2021 Toyota Sienna (incl. Hybrid) Owner's Manual
---
Manual Cover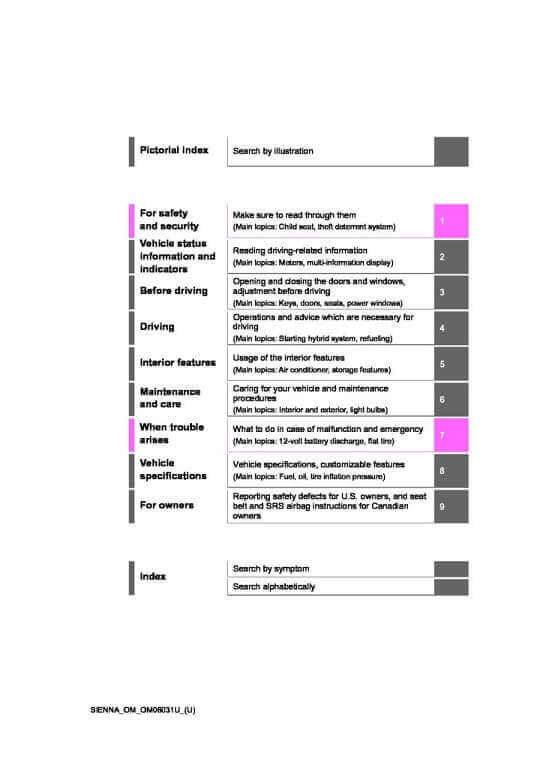 Sienna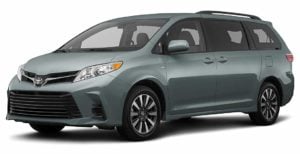 You can view the 2021 Toyota Sienna (incl. Hybrid) Owner's Manual to the left (or above if viewing on a mobile device) underneath the image of the cover.
Clicking on the "view full screen" button will take you to a full screen version of the manual that may be easier to read.
With the minivan market shrinking every year in favor of crossover SUVs the models left need to be pretty good to win sales.
This 2021 Toyota Sienna is the Japanese automobile manufacturers offering and it is jam-packed full of amazing features.
As standard, the car comes complete with driver-aids and comfort technology like Apple and Android device connectivity.
So you can imagine that the owner's manual for this 2021 model is massively important.
Luckily, you can find the manual for this fourth-generation Sienna on this page to view online, print off or even download for later if you wish.
To compete with crossover SUVs like the quickly evolving RAV4 from the same company this car has added some really cool kit as standard.
2021 Sienna's have a built-in vacuum cleaner, four-zone climate control and a WiFi hotspot to keep passengers entertained.
Open up the owner's manual and a few pages in you will find the clickable table of contents that takes you to the required page instantly.
Then as you browse through to the back you will find maintenance advice such as guides on how to change the oil all the way through to tire pressures and coolant types.