2022 Toyota Sienna (incl. Hybrid) Owner's Manual
---
You can view the 2022 Toyota Sienna (incl. Hybrid) owner's manual further down the page underneath the image of the cover.
Clicking on the "view full screen" button will take you to a full screen version of the manual.
Manual Cover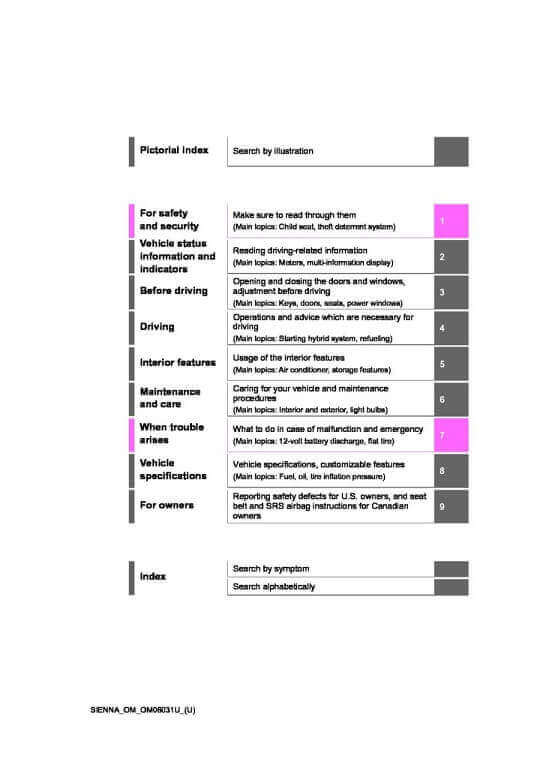 2022 Sienna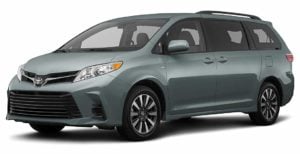 For 2022 the Sienna is getting a new trim that is being called the Woodland Edition.
This new version of the 5-door minivan adds a range of new features to help the car cope with light offroad conditions.
The suspension is raised slightly (0.6-inches) on improved springs that help it still retain its handling profile.
As standard, the Woodland Edition 2022 Sienna comes with all-wheel-drive and is powered by the usual 2.5-liter gasoline engine with a hybrid system fitted.
Outside of the ca is a roof rack and towing hook at the rear - in the cab is a 1500-watt power outlet, capable of powering many different devices and appliances.
This 2022 model of the car is part of the fourth generation that only came in during 2021.
These new Siennas are built on the popular GA-K platform that you also find underneath the Avalon and Camry.
In terms of technology, the new model is fitted with some amazing features such as a built-in vacuum cleaner and a refrigerator.
To help protect the occupants the car is also fitted with safety features such as a 360-degree camera system and adaptive cruise control.
All of these features are explained in depth within the official 2022 Toyota Sienna owner's manual, a copy of which is hosted on this website.