2022 Audi A4 Owner's Manual
---
You can view the 2022 Audi A4 Owner's Manual further down the page underneath the image of the cover.
Clicking on the "view full screen" button will take you to a full screen version of the manual.
Manual Cover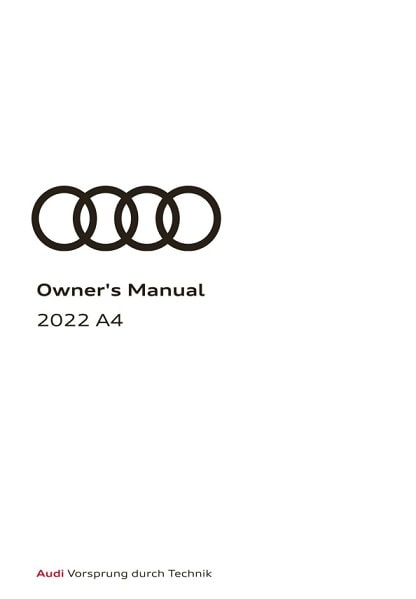 2022 A4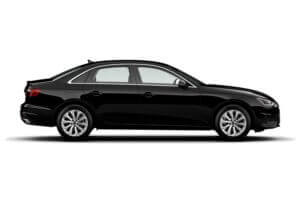 Initially, the Audi A4 was touted as the German automaker's large family car when it was initially released.
It wasn't until the mid-2000s that it was rebranded into more of a compact executive model.
This also happened across several other lines from the premium Volkswagen brand as the company tried to "grow up".
Fast-forward to 2022 and this latest A4 model continues to push this same message, offering simplicity alongside executive features.
It is part of the ninth generation of design that initially came in during the 2016 model year.
Underneath the body is the MLBevo platform that you can also find at work under the 2022 Audi A5 and the 2022 Audi A6.
Compared to the older models (such as the previous generation that ended in 2015) this A4 is now over 100kg lighter than before.
This drop in overall weight pays off massively in terms of performance as well as probably most importantly fuel efficiency.
Powering the 2022 Audi A4 is a range of engines from a 1.4-liter twincharger gasoline through to a 3-liter turbodiesel V6.
Power is sent to the drivetrain through either a manual, automatic or 8-speed Tiptronic transmission found in the more premium trims.