2022 Tesla Model Y Owner's Manual
---
You can view the 2022 Tesla Model Y Owner's Manual further down the page underneath the image of the cover.
Clicking on the "view full screen" button will take you to a full screen version of the manual.
Manual Cover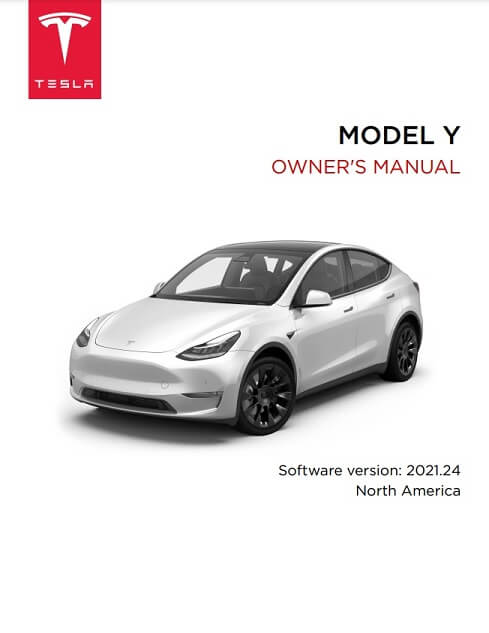 2022 Model Y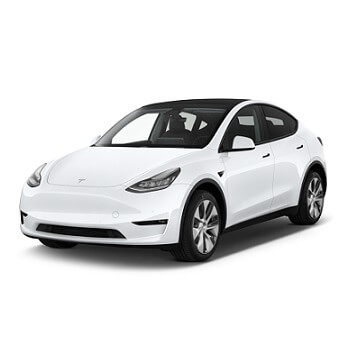 The Tesla Model Y is a crossover SUV model that first appeared on the roads in March 2020.
It is built on top of the Model 3 platform from the same American all-electric automaker led by Elon Musk.
What makes the Model Y different from the Model 3 is the additional optional third-row of seating inside its bigger cab.
This helps completely transform the car from the executive sedan into this family-friendly electric SUV.
This 2022 Model Y has proven massively successful and so the manufacturer has pushed to open 2 new assembly facilities around the world to cope with demand.
In terms of vehicle design, the 2022 version of the SUV is embracing new battery designs to reduce overall car weight from the 2021 version.
By integrating the batteries into the structure of the car Tesla will be able to reduce the weight of the shell with the use of less metal without compromising strength.
Inside of the car, the software continues to evolve constantly with updates fed to the 2022 model to ensure it stays ahead of the competition.
To be sure you know how to take full advantage of all the numerous features built into the Model Y it is advised you read through the ower's manual.
A copy of the PDF version of the manual is embedded on this site and is freely accessible to everyone who wants to read it, pre or post-purchase of the car.