2020 Tesla Model Y Owner's Manual
---
You can view the 2020 Tesla Model Y Owner's Manual further down the page underneath the image of the cover.
Clicking on the "view full screen" button will take you to a full screen version of the manual.
Manual Cover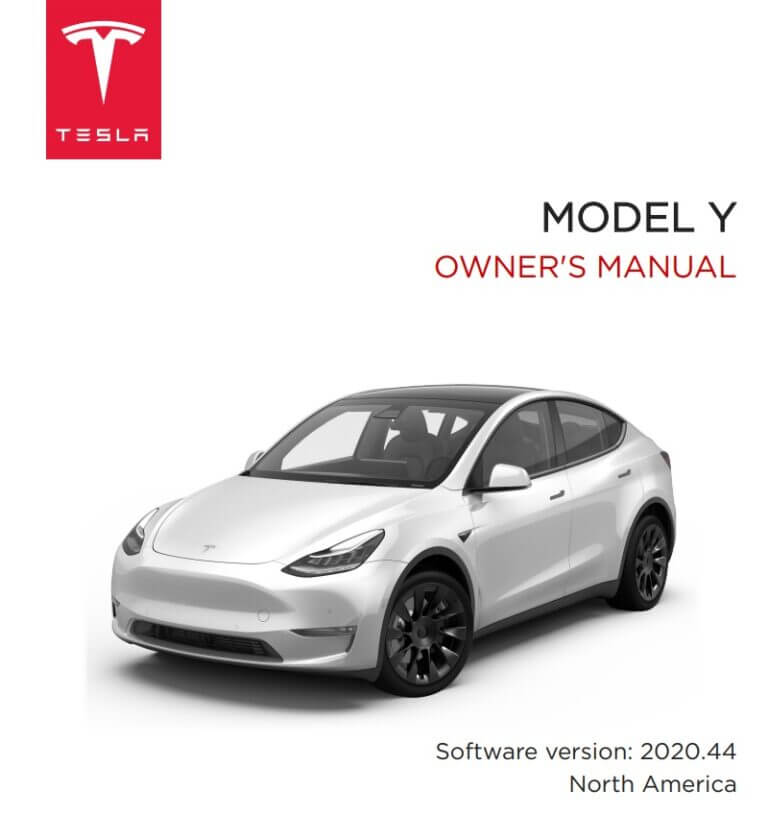 2020 Model Y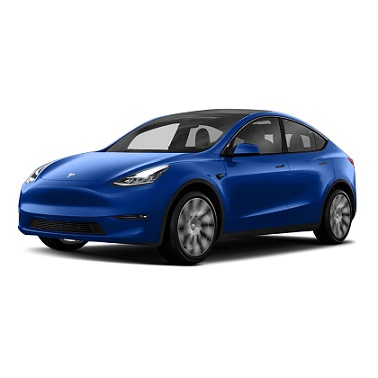 The most recent addition to the Tesla line-up is the compact crossover SUV Model Y.
It's based on the Model 3's platform and shares around 75% of the mechanical parts with its parent model.
Comparing it to the other SUV from the American electric car company you will find it smaller than the Model X.
Customers got the first delivery of their Model Y's in March 2020 which were assembled in the Nevada and California factories with more production starting in Germany soon.
Opening up the 2020 Tesla Model Y owner's manual you will find it quickly jumps into a clickable content page.
The initial "Overview" section shows blown-up diagrams of the car so you can quickly diagnose the parts that may be causing you issues.
Next up is the "Opening & Closing" chapters which detail just how to open and close the doors and 2 boots in the front and rear.
"Seating and Safety Restraints" is a hugely important chapter to read and should be memorized before strapping a child into your Tesla Model Y.
Moving on to "Driving" next you will learn the ins and outs of the built-in technology that helps you safely drive the car - with many unique features not seen in traditional cars present.
The next chapter concerning "Autopilot" should clearly be read before the driver even thinks about activating the feature due to the potential risk of losing control of the car to a computer.
"Using the Touchscreen" can also educate the reader on a few useful features they didn't know exist such as the navigation system and automatic updates.
Before plugging your electric car into the mains make sure you read the next chapter on "Charging" which details the dos and don'ts.
Next, you move onto the "Maintenance" and "Specifications" chapters that will help you loads with keeping the car operating safely and retaining its value.
The final chapters cover the "Roadside Recovery" system that is built-in and offered under the Tesla brand.