2020 Buick Enclave Owner's Manual
---
You can view the 2020 Buick Enclave Owner's Manual further down the page underneath the image of the cover.
Clicking on the "view full screen" button will take you to a full screen version of the manual.
Manual Cover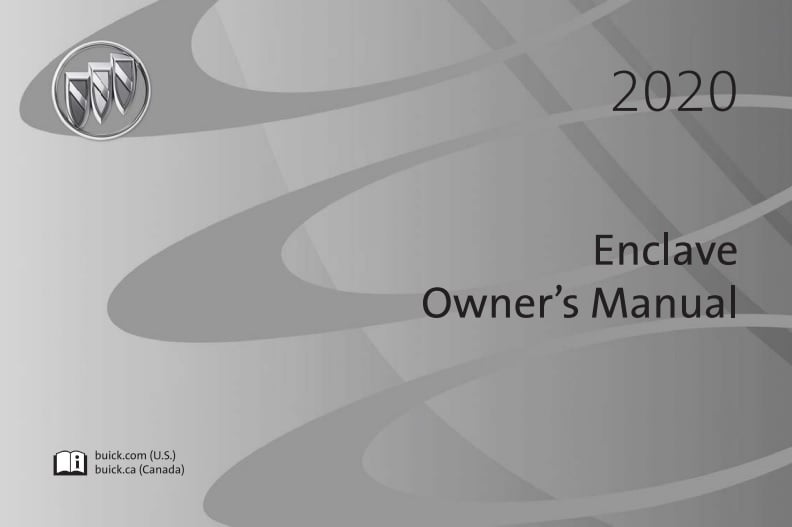 2020 Enclave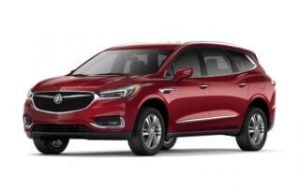 Starting off as a full-size crossover SUV before being reclassed in 2017 as a mid-size crossover, the Buick Enclave continues to push 50,000 sales per year for the company.
Underneath the car is the same platform as the GMC Acadia and Chevrolet Traverse with each car offered at a slightly different level of luxury.
The Buick version was brought in to replace the Rendezvous, the Terraza and the Rainer SUVs and minivans.
2020 Enclave's boast seating for up to 7 occupants and is an example of the second-generation first introduced in the 2018 model year.
All of the 2020 models are powered by a 3.6-liter V6 mated to a 9-speed automatic transmission powering the front wheels as standard with four-wheel-drive an upgradable option.
Three levels of trims exist for the 2020 model and a separate Chinese version was made particularly for that market.
To fully understand the technology inside the new Buick Enclave such as the intelligent all-wheel-drive system check out the manual on this page.
It's a copy of the official owner's manual for the car put out by the manufacturer for the 2020 model year, you can download and print it out too if you need too.