Cadillac CTS Owner's Manual
---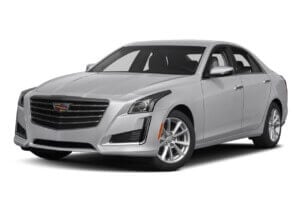 About The CTS
At the dawn of the Millennium, the Cadillac CTS went into production to take over from the aging Catera line.
Originally the car was priced competitively in order to steal sales from compact luxury car segments but as the car evolved the price rose to a more expected level for the size.
To help guide you through your time as an owner, we've archived the complete range of owner's manuals for the CTS separated by year.
Whether you're looking for information on why the engine light came on or how to replace the timing belt, these manuals have all the answers.
The first two generations of the CTS were built on the same platform as the SRX, the STS and the SLS.
Though the third generation was switched to the larger "Alpha" platform used by the ATS, CT5 and the Chevrolet Camaro.
A performance trim called the CTS-V is available featuring an uprated V8 engine, sports suspension and aggressive styling.
You can buy the CTS-V performance version of the car as a coupe, sedan or station wagon.
Aside from the sporty versions of the car, you can also find it on sale with standard variations such as:
Luxury
Performance
Premium
Premium Luxury
V
Sales of the car peaked in the mid-2000's decade after its release and fell every year as more auto manufacturers focus on their SUV lines.
Production of the CTS ended in 2019 and buyers were pushed towards the new mid-size luxury car on offer from the company called the CT5.