Hyundai i30 Owner's Manual
---
You can find 13 different owner's manuals for the Hyundai i30 on this page that are in the PDF format.
Yearly i30 Owner's Manuals
The years available stretch from 2011 through to 2023 and to view the manual you just click the name underneath.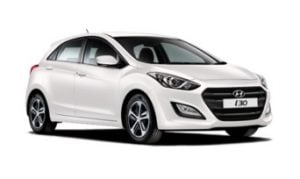 About The i30
In 2007 production of the Hyundai i30 began originally only available as a 5-door hatchback or estate.
Eventually, in 2012 the model was put on sale with a 3-door hatchback option and in 2017 a fastback style was made available too.
In Australia, you can find the i30 on sale as a sedan too, although this is just a rebadged Elantra from the same manufacturer.
It sits on the same platform as the Kia Cee'd a model made available only in Europe by the South-Korean automaker that commonly partners with this one on technology.
Engine choices have always varied to help the car sell in a variety of markets and demographics, from the sensible 1.4-liter gasoline to the more powerful 2-liter turbodiesel.
The car has always been classed as a compact car or small family car, depending on the region it is on sale in.
In this huge global market, the car does see tough competition from similar models such as the Volkswagen Golf and the modern Honda Civic.
Over the years the Hyundai i30 has gone through three generations of design with the most recent being introduced in 2016.
These modern versions are available with a manual or automatic transmission and a host of technology inside the car for entertaining occupants and keeping them safe.
You can find out what features are included year by year by browsing through the various i30 owner's manuals listed on this page.
Choose the appropriate year and then flick through the PDF manual on your computer, tablet or smartphone to learn more.