Range Rover Velar Owner's Manual
---
You can find 7 different owner's manuals for the Range Rover Velar on this page that are in the PDF format.
Yearly Range Rover Velar Owner's Manuals
The years available stretch from 2017 through to 2023 and to view the manual you just click the name underneath.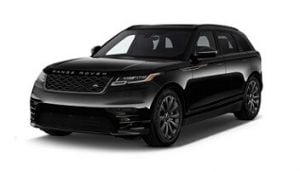 About The Range Rover Velar
The Range Rover Velar is a more modern nameplate for the British Land Rover brand.
It was designed to fill the slot between the Range Rover and the Range Rover Sport.
Unlike the rest of the range of models that the company sells this one has a low seating position with a wide body.
It favors on-road performance much more than the other cars that you find in the Land Rover and Range Rover range.
The name Velar comes from when the Range Rover was first being developed during the 1950s but never got used when it went into production.
Production of this spin-off started during 2017 using the D7 platform that you can also find under the Jaguar XF and XE lines.
Land Rover took the interior from the recently introduced Jaguar I-Pace with many touchscreen panels and a high-quality award-winning finish.
It uses a lot of aluminum in its construction that helps it keep the overall weight down and the fuel economy up.
Powering the Velar is a range of modular Jaguar engines that start at 2-liters in displacement and go up to the 5-liter supercharged V8 found in the Autobiography trim.
Mated to these are an 8-speed automatic transmission and either a mild-hybrid or a plug-in hybrid system.