2016 Nissan Pathfinder Owner's Manual
---
You can view the 2016 Nissan Pathfinder owner's manual further down the page underneath the image of the cover.
Clicking on the "view full screen" button will take you to a full screen version of the manual.
Manual Cover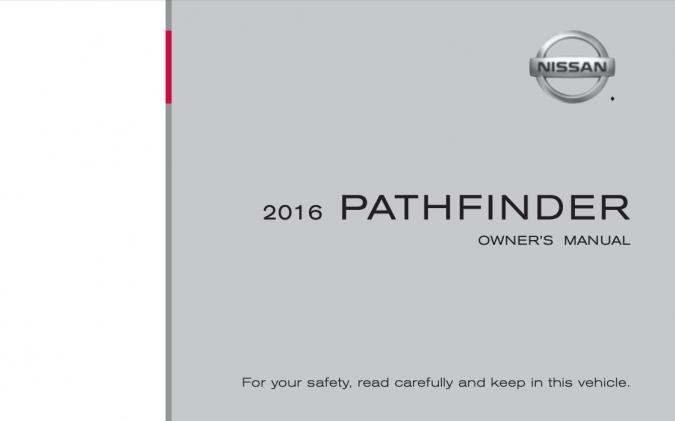 2016 Pathfinder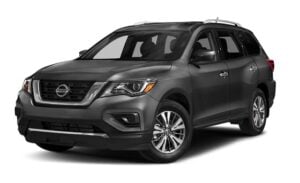 The Pathfinder from Nissan has been in production since the mid 1990's and has seen 4 generations of redesigns in that time.
Customers are able to choose from 1 of 3 powertrain layouts, front wheel drive, rear wheel drive or four wheel drive.
Choice of engines are vast on the Pathfinder range and hybrid option was added in the 2014 model year.
The car is tending to lose sales each year as buyers move towards the newer compact crossover SUV's that pretty much every auto-manufacturer is now focusing their efforts on.
The 2016 version of this truck is an example of the fourth generation where the design was made a lot more smoother and is built on the same platform as the:
2016 examples share many of the same mechanical parts as those models from the same manufacturer listed above.
The fourth generation Pathfind did away with the choice of transmission and buyers were forced to have a CVT fitted.
The owner's manual on this page features a clickable contents page that leads onto a section on instruments and controls.
You can quickly find the meaning for warning lights in the instruments section - a common cause for looking for the manual for a car.
Pre-driving checks and adjustments is an important read especially before driving the car for the first time or at least before a big journey in your 2016 Nissan Pathfinder.