2017 Cadillac CTS/CTS-V Owner's Manual
---
You can view the 2017 Cadillac CTS/CTS-V owner's manual further down the page underneath the image of the cover.
Clicking on the "view full screen" button will take you to a full screen version of the manual.
Manual Cover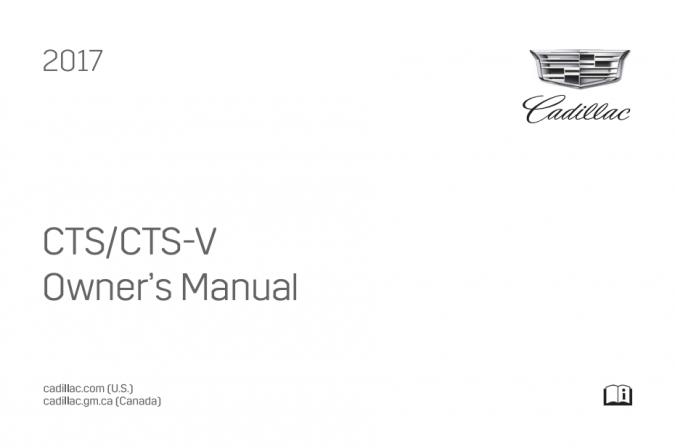 2017 CTS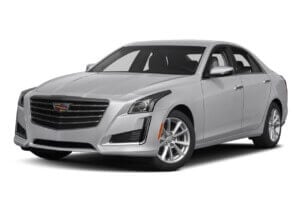 The Cadillac CTS was brought in during the 2003 model year and run up until 2019.
It was classed as a mid-size luxury or executive car or as a grand tourer if you bought the coupe version.
The original platform that it was built on during the early-2000s was shared with several other Cadillac models such as the SRX and STS.
With the introduction of the second generation, CTS in 2008 the car was moved to a specialized version of that same platform that it did not share with any other models.
Then finally in 2014, it was moved to the General Motors Alpha platform that it once again shared with other cars in the range including the CT4 and CT5.
This 2017 model is an example of one of those third-generation models built on the Alpha platform.
It is offered with one of many different gasoline engines ranging from a sensible 2-liter turbocharged through to a high-performance 6.2-liter supercharged V8.
For the first time also, this 2017 model can come with an 8-speed automatic transmission with the option for a manual box removed completely.
The CTS-V trim was discontinued in the year after 2017 so these are some of the last several thousand examples that were on sale.
You can learn all about the standard Cadillac CTS and the CTS-V performance version in the owner's manual on this page.
The manual covers 2017 alone so is ideal for browsing through before purchasing the car to do some in-depth research.