2017 Chevrolet Impala Owner's Manual
---
You can view the 2017 Chevrolet Impala owner's manual further down the page underneath the image of the cover.
Clicking on the "view full screen" button will take you to a full screen version of the manual.
Manual Cover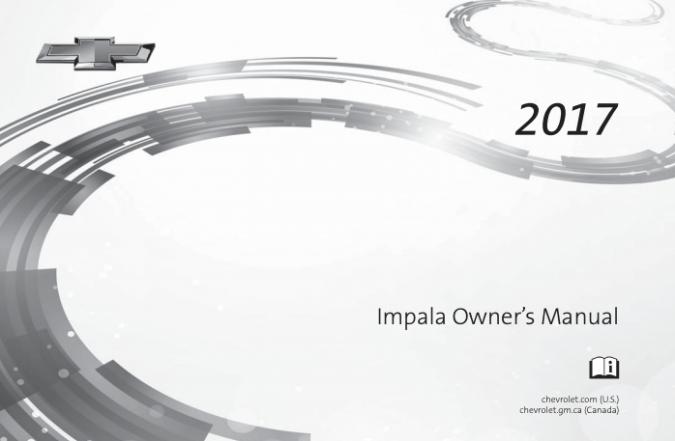 2017 Impala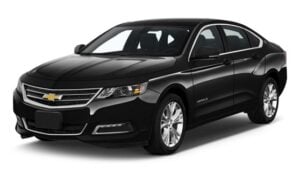 The Chevrolet Impala name can be traced way back to the early 1950s when it was a top-of-the-line trim for the Bel Air.
It wasn't until the end of the 1950s that the Impala would branch off into its own line built on the same platform as the Bel Air.
You could purchase it as a sedan, coupe or convertible with all examples having the engine in the front powering the rear wheels.
Inside the car, it was kitted out with impressive features such as front and rear armrests, an electric clock and an optional 6-way power seat for the driver.
This model ran until the mid-1980s when it was discontinued and put to rest, that was until the mid-1990s when it made a comeback as a performance version of the Chevrolet Caprice.
The Impala continued to go from generation to generation and this 2917 modern version of the car is part of the tenth generation.
2017 models are built on the GM Epsilon II platform that is shared with the Malibu and Opel Insignia.
This 2017 model year version of the car saw some slight changes in comparison to the year before, such as the top trim (LTZ) being rebranded as the Premier.
The LS trim was also gifted a V6 engine that wasn't previously available for the 2017 model year.
To learn about the included features inside the 2017 Chevrolet Impala you can read through the owner's manual.
A copy of that manual is on this page as a PDF which is easily readable on pretty much any device as well as desktop computers.