2018 Dodge Caravan Owner's Manual
---
You can view the 2018 Dodge Caravan Owner's Manual further down the page underneath the image of the cover.
Clicking on the "view full screen" button will take you to a full screen version of the manual.
Manual Cover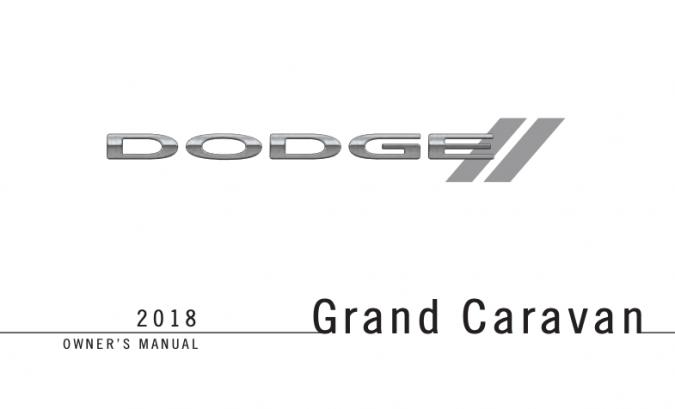 2018 Grand Caravan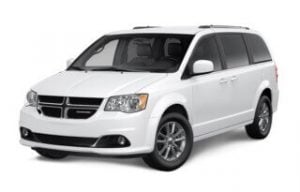 The 2018 Dodge Caravan is a minivan that attempts to attract attention through its seriously cheap pricing. It features a practical interior, but this is pretty much all the new model has going for it. If you want a minivan with a decent ride and performance, and stylish interior, you'd be better off to go with one of the Dodge Caravan's rivals, such as the Toyota Sienna or
Chrysler Pacifica.
Ultimately, the 2018 model fails to deliver in almost every key area. It only adds one new feature to the 2017 Dodge Caravan, and that's a new colour- indigo blue. Other than this, the 2018 Caravan is the same as previous generations.
Under the hood, the 2018 model is fitted with a 3.6 litre V6 which produces 283 horsepower. This might seem quick, but compared to its competitors, the Dodge Caravan is slow and sluggish. The engine feels pretty unrefined too. There's a fair amount of engine noise and the automatic gearbox is incredibly hesitant to downshift when overtaking.
Beyond this, the 2018 Caravan's ride is respectable. The suspension isn't anything revolutionary, but it will soak up most bumps, leaving you with a comfy ride. The handling is also decent and makes the clunky Caravan manoeuvrable.
One of the biggest issues with the new Caravan is its interior. The whole thing feels incredibly cheap and outdated. Plastic litters the trim, which feels very cheap, and it wouldn't be a surprise if various parts of the trim cracked or broke. Legroom for passengers is also subpar, making for an uncomfortable ride. The Toyota Sienna also beats the 2018 Caravan for cargo space.
As for infotainment, the Dodge Caravan is seriously outdated. Almost nothing comes as standard and the optional extras are so poorly designed that they're not even worth it.