2018 Ford Fiesta Owner's Manual
---
You can view the 2018 Ford Fiesta owner's manual further down the page underneath the image of the cover.
Clicking on the "view full screen" button will take you to a full screen version of the manual.
Manual Cover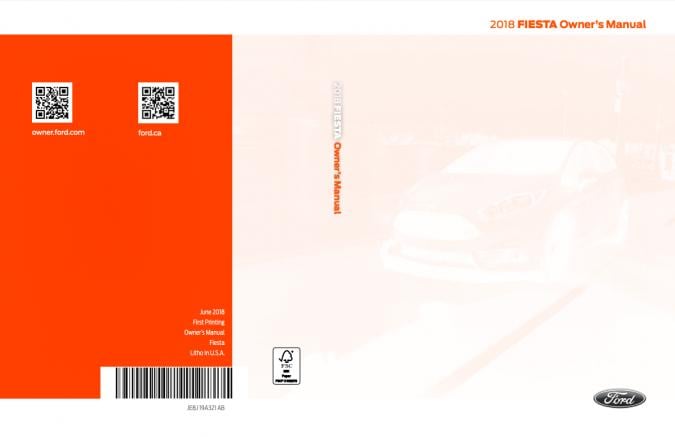 2018 Fiesta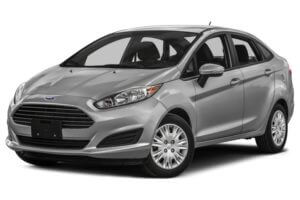 The Ford Fiesta is the company's best-selling hatchback model launched in the 1970s and now is in its 7th generation of design.
Underneath the EcoSport crossover SUV is the same chassis that is used under the 2018 Fiesta.
Originally the car was oversaw by the original founder's (Henry Ford) son which goes to show how old this model really is.
The car has gotten heavier over the years and so the engine has had to be pushed to produce even more power but along with this safety has increased also.
This 2018 Ford Fiesta owner's manual starts of with an index section that has clickable links to get you to the pages you need fast.
At the start of the manual is an introduction contains a symbols glossary so that you can quickly diagnose the warning lights that are causing you woes and carry on with driving.
The child safety and seatbelts contain some surprising useful bits of information that could save your or your occupant's life at some point.
Getting to know the MyKey system is covered in another chapter which may be a lifesaver for those who have never used key-less entry or remote start before.