2018 Honda HR-V Owner's Manual
---
You can view the 2018 Honda HR-V Owner's Manual further down the page underneath the image of the cover.
Clicking on the "view full screen" button will take you to a full screen version of the manual.
Manual Cover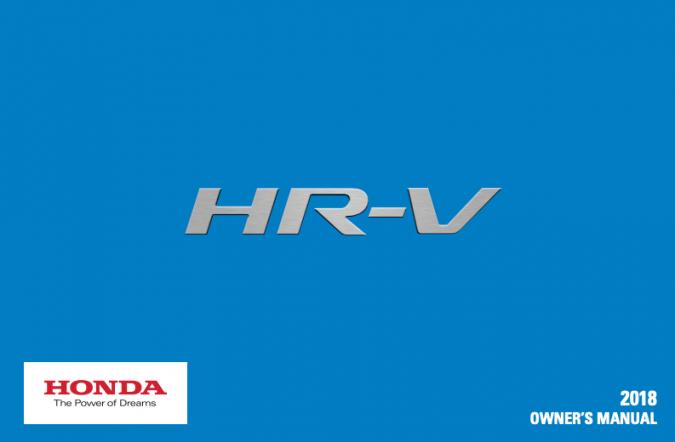 2018 HR-V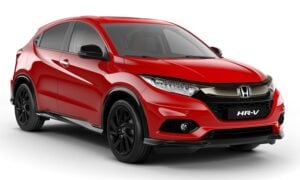 The 2018 Honda HR-V is a small SUV that attempts to attract buyers and stand out from the market with its attractive design. The 2018 HR-V excels in some key areas, most notably the interior, which is well made, attractive and very practical. However, the HR-V also falls short in several areas, such as performance and infotainment. This means that the little SUV is largely unable to keep up with rivals like the Jeep Renegade and the new Ford Puma.
The 2018 model is largely the same as the 2017 Honda HR-V. In fact, the only notable change is the addition of a new color- Aegean Blue Metallic. Other than this, the 2018 version is the same as its predecessors.
Under the hood, the 2018 HR-V comes equipped with a 1.8-liter four-cylinder petrol engine, which produces 141 horsepower. Buyers can choose to have this power sent to the front wheels, or all four if they'd rather. The engine delivers fine performance around town but feels incredibly out of place on high-speed roads. In fact, the 2018 HR-V can struggle to get up to motorway speeds, which makes the new model feel unrefined and overall disappointing.
The overall ride of the 2018 HR-V is equally as poor. The suspension feels firm and rigid, leaving for an uncomfortable ride in which you will feel every bump on the road. This does get better at higher speeds, but it's still very disappointing. The steering is pretty good, and doesn't make for any praise or complaint.
The interior of the 2018 model might not look like much, but it is at least very practical. In fact, the HR-V features one of the largest cargo capacities out of any small SUV. The interior is also easy to clean, and seats can be folded for more cargo space.