2018 Volkswagen Golf Owner's Manual
---
You can view the 2018 Volkswagen Golf Owner's Manual further down the page underneath the image of the cover.
Clicking on the "view full screen" button will take you to a full screen version of the manual.
Manual Cover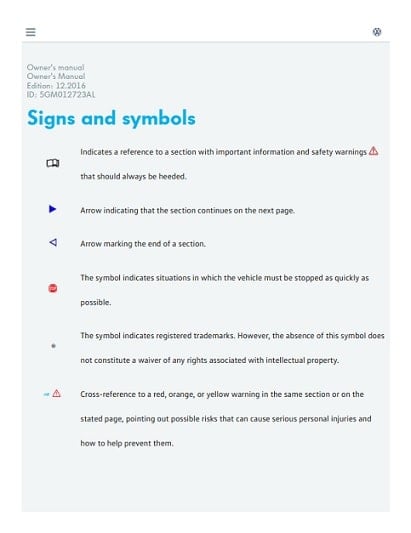 Other Manuals For 2018 Golf
2018 Golf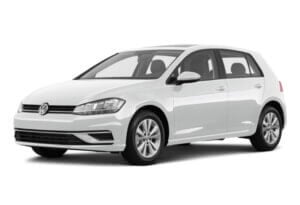 This 2018 Volkswagen Golf is among some of the final mark 8 models that were produced of the German compact car.
Originally introduced in 2012, the eighth generation saw the popular model move onto the MQB platform.
This new platform is shared among most of the best-selling models from the German automaker, including the Polo.
VW simply adjusts the dimensions and settings of the platform and focuses more of its research and development budget on one chassis.
It also allows the company to ensure that the safety ratings across all of its cars are high, something that is becoming more and more important as time goes on.
In 2018 the Golf was facelifted slightly across many of its sub-models, including the crossover Alltrack trim and the Sportvan version.
2018 also saw the discontinuation of the GTE hybrid version of the car due to unexpectedly high demand.
You can also find the 2018 Golf GTI manual on this site too, focused purely on that trim and its features.
For all of these various versions of the 2018 VW Golf, you can find the appropriate manual in PDF format on this site.