2019 Cadillac XT5 Owner's Manual
---
You can view the 2019 Cadillac XT5 owner's manual further down the page underneath the image of the cover.
Clicking on the "view full screen" button will take you to a full screen version of the manual.
Manual Cover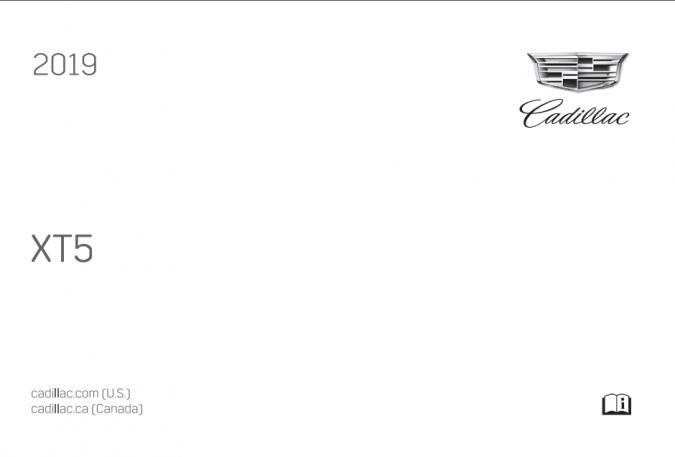 2019 XT5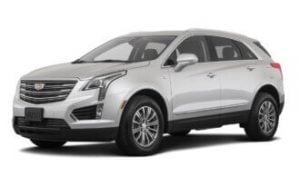 Replacing the SRX range was the Cadillac XT5, a luxury compact crossover SUV.
The XT5 is the best selling car from that manufacturer and has taken full advantage of the move by consumers to crossover SUV's.
The car is luxurious inside and features many modern technologies such as a computer aided automatic transmission for fast and smooth gear changes.
American buyers have just one engine on offer, a 3.6 litre V6 yet Chinese customers can choose a much smaller capacity turbocharged engine instead.
The 2019 model is an example of the first generation of redesign and just missed out on the 2020 face-lift that brought new styling and changes to help it advance in Asian territories.
The 2019 Cadillac XT5 owner's manual quickly jumps into a contents with clickable links to get you to the page you want quickly (PDF only).
After the introduction the "In Brief" chapter sums up the sections of the car and labels them with a name so you can easily search for the part that is causing confusion.
A chapter showing how the infotainment system works can be helpful if you are struggling to program the satellite radio or work out what buttons do.
The vehicle care chapter covers a lot of different areas of the car and will help you maintain the fluids and battery for as long as possible and retain the vehicles value.