2019 Chrysler Pacifica Owner's Manual
---
You can view the 2019 Chrysler Pacifica Owner's Manual further down the page underneath the image of the cover.
Clicking on the "view full screen" button will take you to a full screen version of the manual.
Manual Cover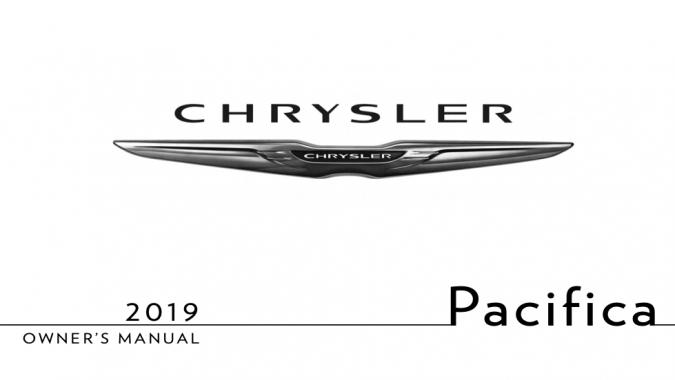 2019 Pacifica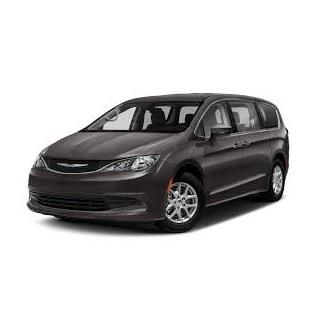 The Chrysler Pacifica was the next natural progression for the minivan after the Town and Country was discontinued in 2016.
Its name was taken from a failed crossover SUV that the auto-manufacturer built for 4 years before switching the efforts of the project towards a minivan.
Chrysler stuck with the name and shifted its design drastically because they claim "you don't want to lose names. Establishing new names is expensive.".
Engine choices for the car are limited to just a 3.6 litre V6 mated to a 9-speed automatic transmission unless it's the hybrid version that is stuck with a CVT.
The plug-in hybrid version of the Pacifica which was added as an option in 2017 boasts the ability to drive electric-only for 33 miles.
Customers do get the choice of a front-wheel-drive platform or can opt for a four-wheel-drive one if they require greater access to off-road.
The safety ratings for the 2019 Chrysler Pacifica are phenomenal with 5 out 5 stars earned in all tests but rollover where it gained 4 out of 5 stars.
This owner's manual starts with a graphical cover page and then moves to a clickable "Table of Contents".
A "Graphical Table of Contents" shows diagrams of the car inside and out and lists the names of the parts that may be causing you confusion.
Next up is a key-fob section that educates the reader on how to change the battery and correctly operate the key-less entry and start system.