2019 Ford Escape Owner's Manual
---
You can view the 2019 Ford Escape owner's manual further down the page underneath the image of the cover.
Clicking on the "view full screen" button will take you to a full screen version of the manual.
Manual Cover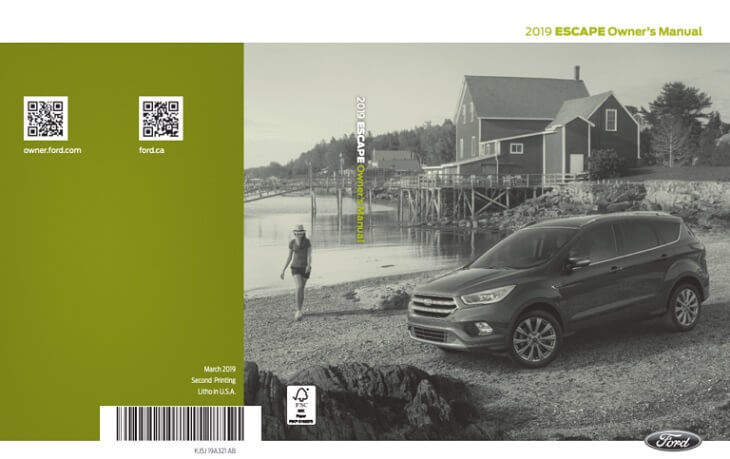 2019 Escape (Kuga)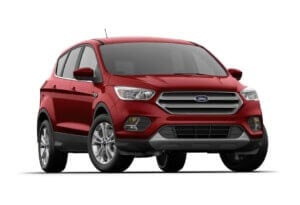 The Ford Escape is a compact crossover SUV that first became available in the year 2000 and shares many mechanical parts with the Mazda Tribute.
The 2019 model is towards the end of the third generation which brought with it a face-lift and a re-brand as the Kuga in European markets.
A large introduction kicks off the owner's manual, featuring sections concerning the symbols you may see (also known as warning signs) on the dashboard.
A guide to how best to preserve the environment is also included next, detailing the best way to reduce your carbon footprint when driving this car.
Some important safety features of the 2019 Ford Escape are covered next, such as operating the seatbelts properly and installing a baby seat.
The technology comes up after safety, including the electronic key fobs that may be stopping you from getting inside or starting the engine.
The following chapters on windows, doors, mirrors, alarms and wipers seem chock full of useful information that may have not been obvious at first.
The sections on the climate control and entertainment system can contain answers to issues you may be having with your new Escape car.
The final part of the guide contains maintenance guides to ensure that you keep your example of this Ford in its best condition for as long as possible.