2019 GMC Acadia (incl. Denali) Owner's Manual
---
You can view the 2019 GMC Acadia (incl. Denali) owner's manual further down the page underneath the image of the cover.
Clicking on the "view full screen" button will take you to a full screen version of the manual.
Manual Cover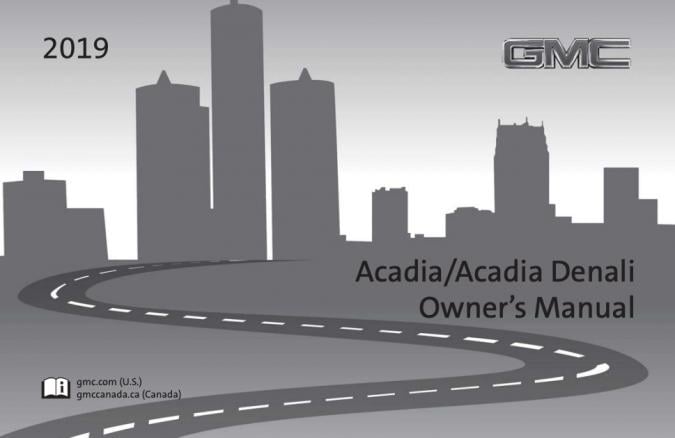 2019 Acadia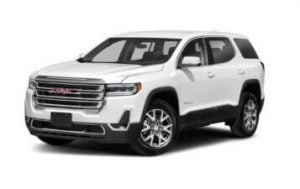 The 2019 GMC Acadia is sold under other General Motors brands as the Buick Enclave and the Chevrolet Traverse.
All 3 cars are very similar but differ on included features and level of luxury and most importantly - price.
This GMC version is mid-range with the Buick being the premium model.
Classed as a mid-size crossover SUV, the Acadia lacks the equipment needed to go off-road, a feature most SUV owners were rarely using previously.
By discarding the heavy 4x4 chassis the weight is reduced and so the running costs are also much lower, gaining interest from potential customers.
This 2019 version of the Acadia is an example of the second-generation model that was brought in two years previously.
The most obvious change with the second-generation is the reduction in size and black cladding panels that give it a more rugged appearance.
Importantly, the weight of this new car has been reduced slightly even with the addition of more comfort and safety features for the 2019 model year.
To see a full list of the possible features inside your version of the car you can read through the owner's manual embedded on this page.
This PDF is provided by GMC and contains in-depth explanations on how to use the Acadia for this year and can be downloaded or printed off too.