2019 Jeep Grand Cherokee Owner's Manual
---
You can view the 2019 Jeep Grand Cherokee owner's manual further down the page underneath the image of the cover.
Clicking on the "view full screen" button will take you to a full screen version of the manual.
Manual Cover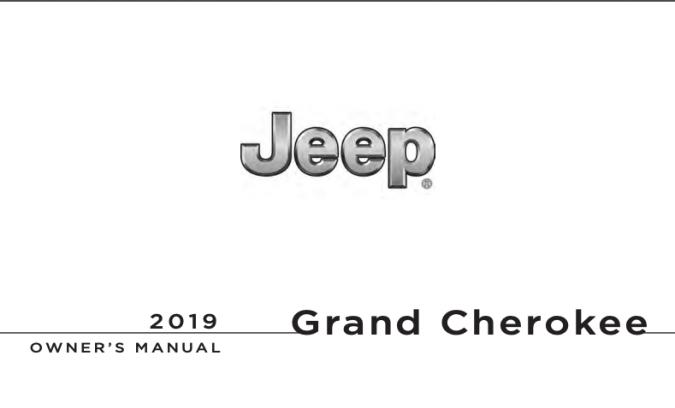 2019 Grand Cherokee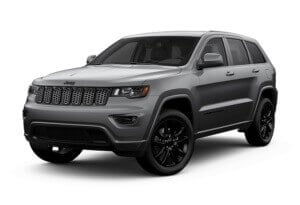 The Jeep Grand Cherokee is a range of mid-sized SUV's sold across the North of America and Europe first hitting the market in the early 1990's.
Although the initial planning of the Grand Cherokee started in the mid 1980's, the model took some time to actually come to fruition.
The 2019 model of the SUV sports a slick sharp edged design with black bumpers and trim for absorbing the potential dents and dings expected off-road.
This owners manual starts off by explaining the common warnings, as well as some of the less common such as that a rollover may be close to occurring.
The following sections contain information on the remote starting (if equipped) of the vehicle using the key fob, as well as how to use it to open the doors and tailgate.
The alarm is featured over the next few pages, a common annoyance for drivers if not properly understood.
The seating adjustments are thoroughly explained with diagrams over the following chapters, some models feature heated and memory electric seats.
The later parts of the manual for the 2019 Jeep Grand Cherokee explain the basic functions that you need to understand, such as the electric mirrors, lighting and climate controls.