2019 Mazda CX-5 Owner's Manual
---
You can view the 2019 Mazda CX-5 owner's manual further down the page underneath the image of the cover.
Clicking on the "view full screen" button will take you to a full screen version of the manual.
Manual Cover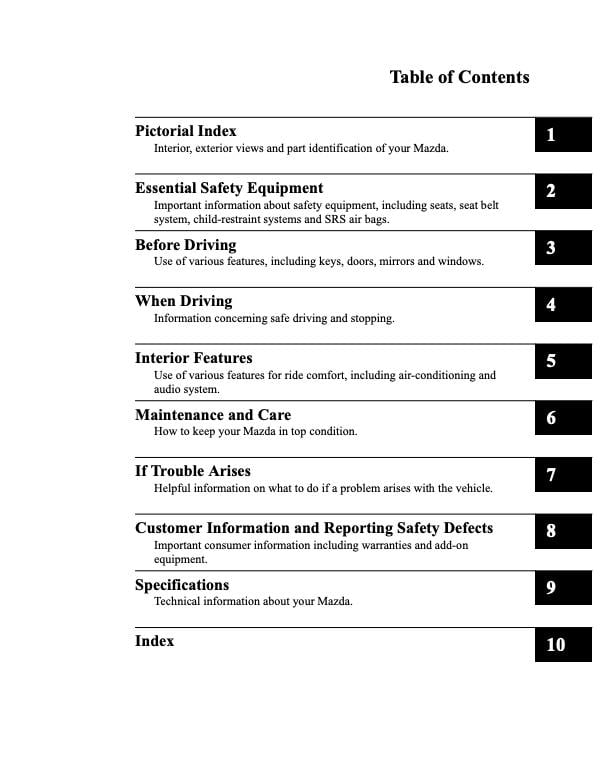 2019 CX-5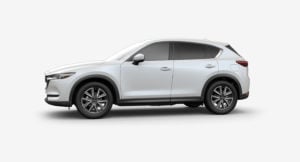 To replace the CX-7 and Tribute SUV lines, Mazda introduced the compact crossover SUV CX-5 model for the 2013 model year.
It sits in the same niche of the market as many other popular compact crossover SUVs such as the Honda CR-V.
Underneath, the car is the same as the Mazda3 and Mazda6 models sharing most of the same mechanical components with all lacking the ability to go off-road.
The decision to discard the off-road equipment in modern SUVs is a popular one and has given birth to the new generation of SUVs that are less expensive to run.
Crossover SUVs have large bodies that can hold occupants as well as the comfort/safety features that a normal road-going car would struggle with.
This 2019 model of CX-5 is an example of the second-generation that was introduced two years previously.
A range of eco-friendly engines was added to the line and 2019 saw the addition of the optional 2.5-liter turbocharged Skyactiv-G powerplant from the CX-9.
2019 also saw the addition of a diesel engine for the first time in this line.
To get your head around the massive amount of safety and comfort features inside the 2019 Mazda CX-5 you can refer to the official owner's manual.
A copy of that document is kept on this page in PDF format and is super easy to view on your browser, download or even print it off to keep a physical copy of the manual to hand.