2019 Nissan Altima Sedan Owner's Manual
---
You can view the 2019 Nissan Altima Sedan owner's manual further down the page underneath the image of the cover.
Clicking on the "view full screen" button will take you to a full screen version of the manual.
Manual Cover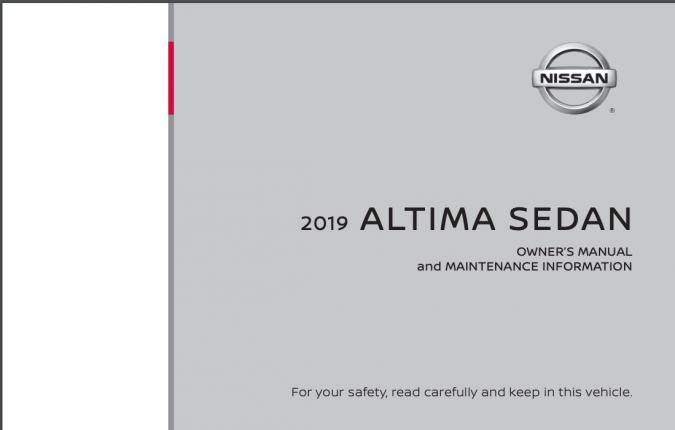 2019 Altima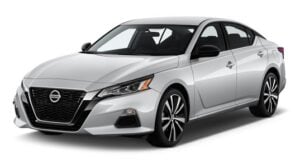 In 1992 the Bluebird range was officially replaced by the Nissan Altima after it served over almost 4 decades as the company's flagship sedan.
Its larger than the Sentra and smaller than the Maxima making it an attractive all-rounder to buyers such as families.
The Altima range has continued to be popular and is now in its 6th generation of design which this 2019 is an example of.
With the 2018 switch to the sixth generation the transmission and engine choices were simplified.
Buyer could now only choose between a 2 litre turbocharged or 2.5 litre naturally aspirated engine mated to a CVT transmission.
The 2.5 litre version is available as an AWD and all versions are fitted with safety features such as "Intelligent Around View Monitor" and automatic emergency braking with pedestrian detection.
The 2019 Nissan Altima owner's manual on this page starts with a collection of diagrams oft he cars dashboard to help you put a name to the parts.
What follows this is the important basic information you need to know about your new Altima such as customer care and the names of some of the intelligent safety systems fitted.