2019 Nissan Sentra Owner's Manual
---
You can view the 2019 Nissan Sentra owner's manual further down the page underneath the image of the cover.
Clicking on the "view full screen" button will take you to a full screen version of the manual.
Manual Cover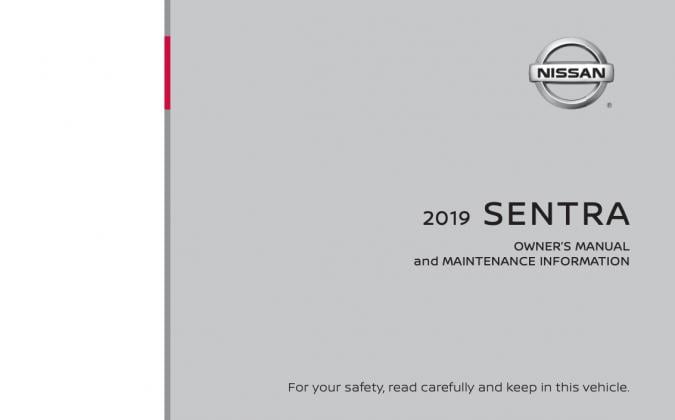 2019 Sentra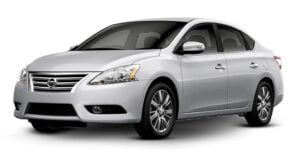 First introduced in the early-1980s, the Nissan Sentra was a subcompact car but was reclassed as a compact model in 1999.
The model was intended to replace the Datsun/Nissan Sunny model, although up until 2013 the name was used as a rebadged version of the Sunny.
Over the years the Sentra lost its boxy look and became a serious contender on the automobile market.
2019 models are the first of the new fourth-generation of design and are built on the CMF-C/D platform like the Rogue and Qashqai.
Drivetrain options for the 2019 Nissan Sentra are limited to just two, a 1.6 or 2-liter engine mated to a CVT or 6-speed manual transmission.
The inclusion of independent rear suspension has helped the car improve its ride-comfort as well as performance around corners.
Inside the car is many new technological advancements that are discussed further in the official 2019 owner's manual.
A copy of that manual is available on this page in PDF format that you can read free of charge.
Towards the rear of the document, you can find illustrated guides teaching you the best ways to maintain and service your Sentra.