2019 Volkswagen Jetta Owner's Manual
---
You can view the 2019 Volkswagen Jetta owner's manual further down the page underneath the image of the cover.
Clicking on the "view full screen" button will take you to a full screen version of the manual.
Manual Cover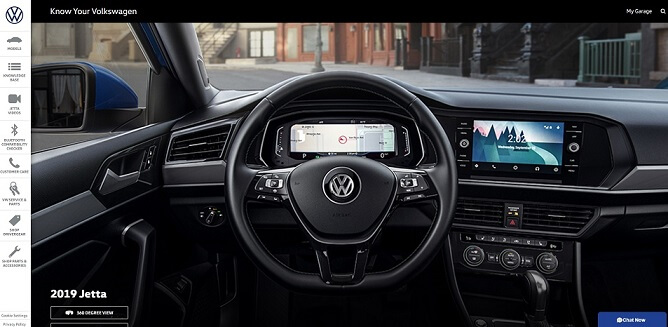 External Manual
Leave This Site & View External Manual »
2019 Jetta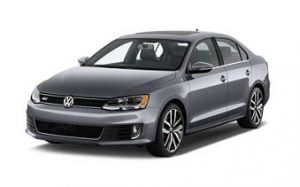 When the Volkswagen Jetta first appeared on the market it was nothing but an offshoot of the successful Golf hatchback.
This model was sold as the sedan version of the Golf, differentiated by the boot sticking out of the back of the car.
Straight away it was a success, it had the benefits of the Golf but with more luggage space ideal for the growing family that couldn't fit in the hatchback.
Over the years since the Jetta has moved away from being a long version of the Golf and become its own model which now is styled in a more "executive" way.
2019 Jetta's are among the first of the seventh-generation and are much larger than its older models before it.
Inside the car is a range of modern technology including a touchscreen infotainment system that connects to Apple and Android devices.
Inside the 2019 manual, you can learn how to operate these new features as well as find the ones that your model is fitted with.
Sometimes you can easily miss out on features in a car if you did not buy it new as manufacturers are getting better at putting more and more inside a car.
Opening up the 2019 Volkswagen Jetta owner's manual PDF on this page you will find a clickable table of contents that lists the chapters with links.