2020 Cadillac XT4 Owner's Manual
---
You can view the 2020 Cadillac XT4 owner's manual further down the page underneath the image of the cover.
Clicking on the "view full screen" button will take you to a full screen version of the manual.
Manual Cover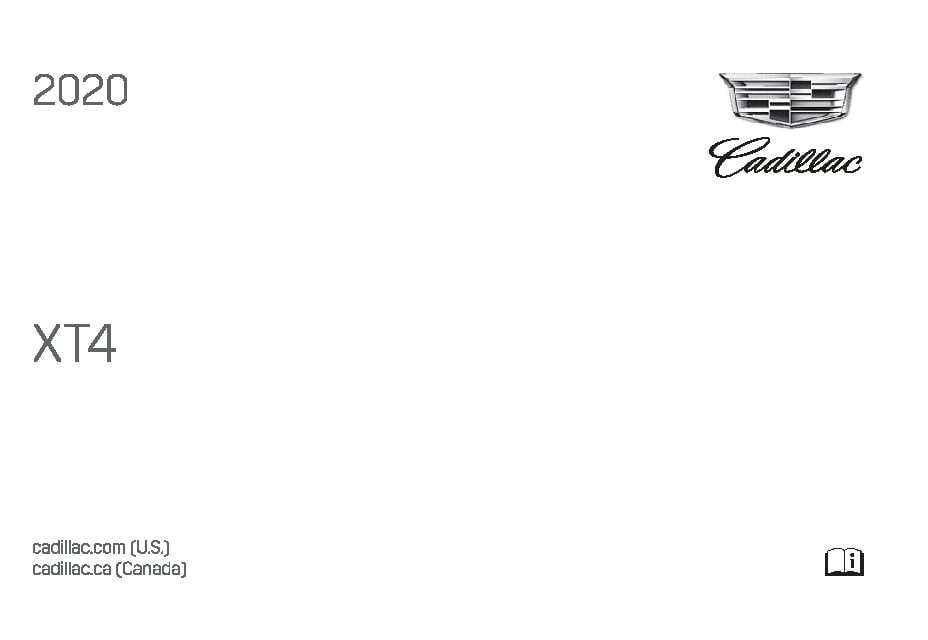 2020 XT4
The Cadillac XT4 is a compact luxury crossover SUV built in China and America and marketed mainly in those regions.
It slots just underneath the XT5 in the Cadillac range of crossover SUVs.
Underneath is the same chassis used across the GM brands in models such as the Chevrolet Equinox and the GMC Terrain.
This Cadillac version is marketed as the more luxurious offering of the three with standard features that you would have to pay extra for in the other cars.
The first examples of the XT4 were on the road for the 2019 model year making this 2020 version one of the first examples.
All of the XT4's are powered by either a naturally aspirated or turbocharged 2-liter engine mated to a 9-speed automatic transmission.
Buyers are able to choose whether their SUV is front-wheel-drive or four-wheel-drive when they purchase the car new.
To find out about the amazing level of technology in the car and how to maintain it properly you can consult the owner's manual.
A PDF version of the official manual is kept on this page and is easily viewed, downloaded or printed off.