2020 Chrysler Pacifica (incl. Voyager) Owner's Manual
---
You can view the 2020 Chrysler Pacifica (incl. Voyager) Owner's Manual further down the page underneath the image of the cover.
Clicking on the "view full screen" button will take you to a full screen version of the manual.
Manual Cover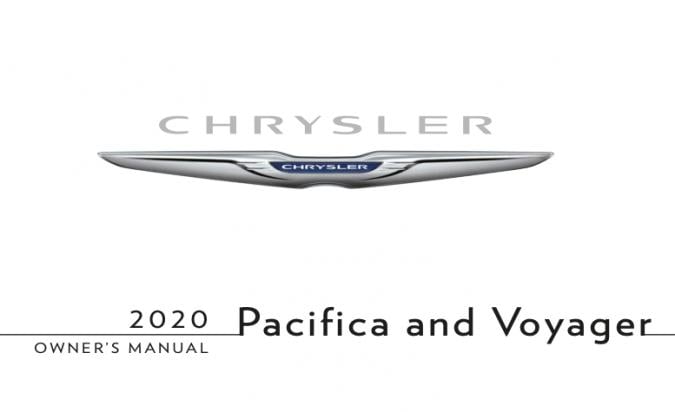 Other Manuals For 2020 Pacifica
2020 Pacifica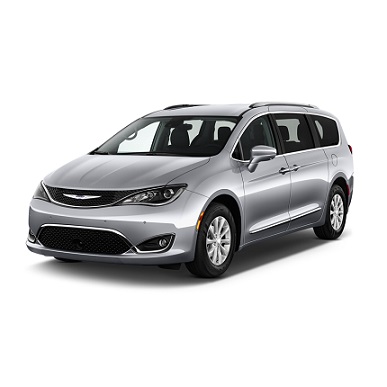 Included in this owner's manual for the sought-after 2020 Chrysler Pacifica (also covered is the Voyager trim) is 512 pages of useful information about the car.
The manual starts with the important usual warnings that the car displays to the driver and passengers as these usually can sort your issue out quickly.
Following on from the warning signs is a section about how you should avoid modifying the car and adding any "track" equipment if you plan to use it as an on-road car.
Next up, you will learn about the key fobs and ignition - the keys are used to get into the tailgate as well as the main car.
Adjusting the seat in your 2020 Chrysler Pacifica is the next big section, some models contain a removable bench that can prove to be a bit tricky to some users.
Technical problems that may occur with the power-assisted seats are discussed next with how to operate the seat position memory functions and heated seats.
You will also be able to find instructions on other technology in the car, such as the electric mirrors, lighting and turn signals.
The climate control and air conditioning are described in the manual along with operating the electric windows if installed - along with the optional panoramic sunroof.
If you have a hybrid model of the 2020 Chrysler Pacifica then you can find information about charging both at home or out and about.
For the hybrid version of the 2020 Pacifica check out the dedicated manual for that on this page here.