2020 Chrysler Pacifica Hybrid Owner's Manual
---
You can view the 2020 Chrysler Pacifica Hybrid Owner's Manual further down the page underneath the image of the cover.
Clicking on the "view full screen" button will take you to a full screen version of the manual.
Manual Cover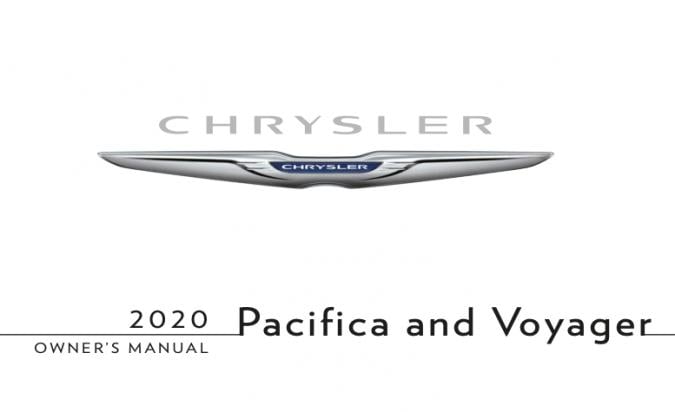 Other Manuals For 2020 Pacifica
2020 Pacifica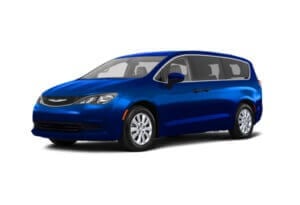 The Chrysler Pacifica was originally a minivan that got turned into an SUV and now (since 2016) turned back into a minivan.
In 2017 a hybrid version of the Pacifica was released, presenting new problems for owners who haven't owned a hybrid before - that is covered in this owner's manual.
For the non-hybrid version of the 2020 Chrysler Pacifica check out this dedicated page here.
You are able to get 33 miles of travel using electricity alone with the hybrid version, great for short journeys shopping or visiting family for example.
Chrysler have poured everything they have into this hybrid Pacifica as the competition heats up as Tesla released a new compact crossover SUV this year called the Model Y.
Many of the models are fitted with a user guide built into the screen on the dashboard, which may be better to search for quick fixes to problems before consulting the extensive manual.
The physical version of the manual opens up with sections on safety and then onto an index to quickly find your way around the book.
A guide to the built-in user guide is up next and then on to explain how the key fobs work in order to open and then stat your 2020 Pacifica.
If your model is fitted with remote-start then you can find instructions on how to operate that as well as operating the alarm system also, if fitted.
A large section on operating the seats is up next, the adjustments and heating functions of them are described in great detail.
The latter part of the manual focuses on the maintenance and after-care, including fluids and fuel requirements of the car.
Important sections on hybrid technology are featured in this manual, which separates it from the standard version of the manual here.