2020 Ford Focus Owner's Manual
---
You can view the 2020 Ford Focus Owner's Manual further down the page underneath the image of the cover.
Clicking on the "view full screen" button will take you to a full screen version of the manual.
Manual Cover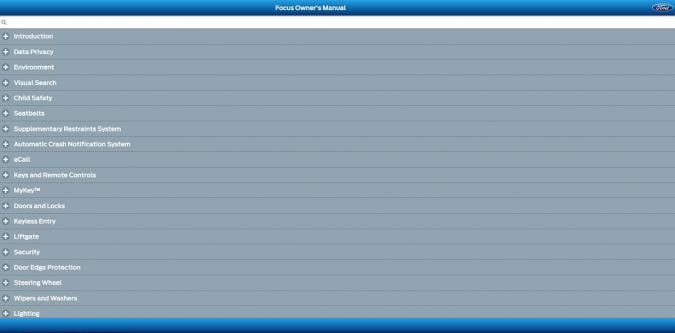 External Manual
Leave This Site & View External Manual »
2020 Focus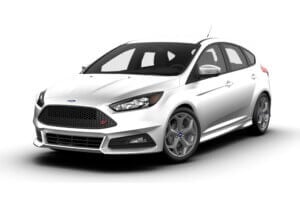 When Ford needed a globally acceptable compact car they turned to their teams in Britain and Germany.
What they produced was the Ford Focus that had the potential to sell well in all regions across the world.
Sales began in 1999 and quickly the new model was a hit in key regions such as Europe and North America.
Within a few years, a performance trim was added to the line-up called the RS which featured a turbo-charged engine, Brembo brakes and racing suspension.
When the second-generation design was introduced in 2004 the car became noticeably larger to appeal to the family buyers who the Focus appealed to.
The RS performance trim made another appearance in the 2nd generation after the new (slightly less performance heavy) ST trim made its debut.
We are now on the fourth generation of the Ford Focus (since 2018) and customers can choose from a sedan, hatchback or coupe layout.
Alongside aesthetic improvements, the inside got an upgrade too in the form of a new infotainment system and mobile device connectivity.
The 2020 Ford Focus owner's manual is not in the form of a PDF but is an interactive HTML document with links to separate the chapters.
Click on the large green button to the left (or above if viewing with mobile) to view the interactive manual on the Ford website.