2020 Mitsubishi Outlander Owner's Manual
---
You can view the 2020 Mitsubishi Outlander Owner's Manual further down the page underneath the image of the cover.
Clicking on the "view full screen" button will take you to a full screen version of the manual.
Manual Cover

Other Manuals For 2020 Outlander
2020 Outlander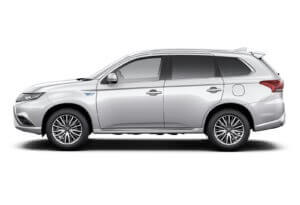 For the 2020 petrol/gasoline version of the Mitsubishi Outlander SUV built on the Lancer platform.
Inside the owner's manual, you will find detailed instructions on how to properly maintain your car.
Chapters towards the rear contain the information needed to change the oil, check the tire's pressure and also top up the coolant.
A PDF version of the official manual is kept on this page for you to download, print or even download to your device to keep for later.
The 2020 Outlander is an example of the third-generation model and is towards the end before the fourth that is due to be released in 2022 and built on the Nissan Rogue platform.
To avoid missing out on any of the crossover SUVs' hidden features it is recommended that you read through the entire manual before setting off on your first journey.