Mitsubishi Outlander Owner's Manual
---
You can find 14 different owner's manuals for the Mitsubishi Outlander on this page that are in the PDF format.
Yearly Outlander Owner's Manuals
The years available stretch from 2016 through to 2023 and to view the manual you just click the name underneath.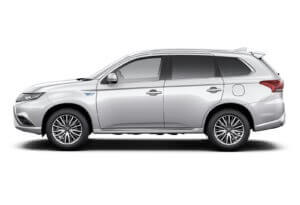 About The Outlander
For the first 5 years, the Mitsubishi Outlander was known as the Airtrek though with the introduction of the second-generation model the name was dropped.
It's not always easy to find the information you need about your vehicle, so Mitsubishi put together these owner's manuals for all of those who own an Outlander and want to know more about it.
This model was the company's crossover SUV offering to the rapidly growing market started by the Toyota RAV4 in the 1990s.
Customers were snapping up crossover SUVs due to their low running costs but spacey interiors after losing the off-road equipment.
With many SUV owners never actually using the off-road capability of the car it was the natural way to go.
To create the Outlander the Japanese automobile manufacturer took the chassis of the Lancer and added a taller body on top of it.
Sales quickly climbed until the financial crisis of 2008 tightened everybody's pursestrings – afterward sales did return though and continue to push higher even today.
As well as the Lancer, you will find the same platform used on the ASX and Jeep Patriot and Compass.
Third-generation models in 2018 were offered a hybrid drivetrain for the first time, capturing lost energy during braking to recycle during acceleration as well as an outlet socket to charge the batteries up manually.
These 3rd generation models are available in a wide range of trims depending on your budget such as:
3
4
4h
4hs
5h
5hs
Design
Dynamic
Dynamic Safety
Exceed
Exceed Safety
GX2
GX3
GX3+
GX4
GX4S
GX5
GX5S
Juro
Kotu
Verve
2021 saw the introduction of the fourth-generation Mitsubishi Outlander that is built on the Nissan Rogue platform instead of the discontinued Lancer chassis.