2020 Nissan Rogue Owner's Manual
---
You can view the 2020 Nissan Rogue Owner's Manual further down the page underneath the image of the cover.
Clicking on the "view full screen" button will take you to a full screen version of the manual.
Manual Cover
Other Manuals For 2020 Rogue (incl. Sport)
2020 Rogue (incl. Sport)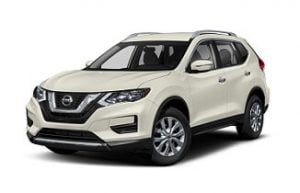 Ever since 2007, the Nissan Rogue has been in production and marketed all around the world.
It's a compact crossover SUV and is branded as the X-Trail outside of the North American region.
Over the years the engine options have been restricted to just one or two, this current 2020 model is offered with just one - a 2.5-liter mated to a CVT.
Underneath this 2020 Rogue is the same platform used under the Nissan Qashqai and Nissan Sentra.
2020 models are also the first of the third-generation model, similar to the older model upon first glance but boasting many new features including LED headlights.
Within the driver's view is an all-digital instrument cluster and connectivity for Android and Apple devices.
Another dashboard improvement is found within the infotainment system which has now got a larger screen at 9-inches.
For a full list of the 2020 Nissan Rogue features you can read the official owner's manual embedded on this page.
The PDF version of the manual is freely viewable for anybody who wants to read it and contains much information to keep the car safe and reliable.