2020 Renault Clio Owner's Manual
---
You can view the 2020 Renault Clio Owner's Manual further down the page underneath the image of the cover.
Clicking on the "view full screen" button will take you to a full screen version of the manual.
Manual Cover
2020 Clio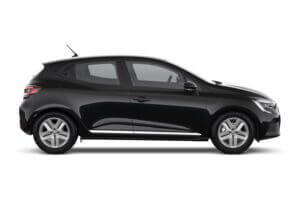 Sat in the supermini segment of the auto market, the Renault Clio competes with cars like the Ford Fiesta and Volkswagen Golf.
The car was brought in during the model year of 1990 to replace the "5" supermini before it that was produced since the early 1970s.
Originally, the 1990s version of the Clio was boxy and very small - it also lacked many comfort and safety features to keep it lightweight.
Now, the latest 2020 fifth-generation model (released the previous year) is roughly 10% bigger than the original model and packed with amazing features.
Dominating the dashboard is a large touchscreen infotainment system compatible with Android Auto and Apple CarPlay.
The wireless smartphone charger, electronic handbrake and digital instrument cluster is also a far cry from the original 1990s car.
You can only really appreciate all of this technology by rummaging through the owner's manual put out by Renault.
A copy of the official 2020 Clio manual is embedded on this page and is easy to view, download or even print out all free of charge.
You can maintain the car yourself by flipping to the latter half of the document and checking out the last few chapters.