2020 Tesla Model 3 Owner's Manual
---
You can view the 2020 Tesla Model 3 Owner's Manual further down the page underneath the image of the cover.
Clicking on the "view full screen" button will take you to a full screen version of the manual.
Manual Cover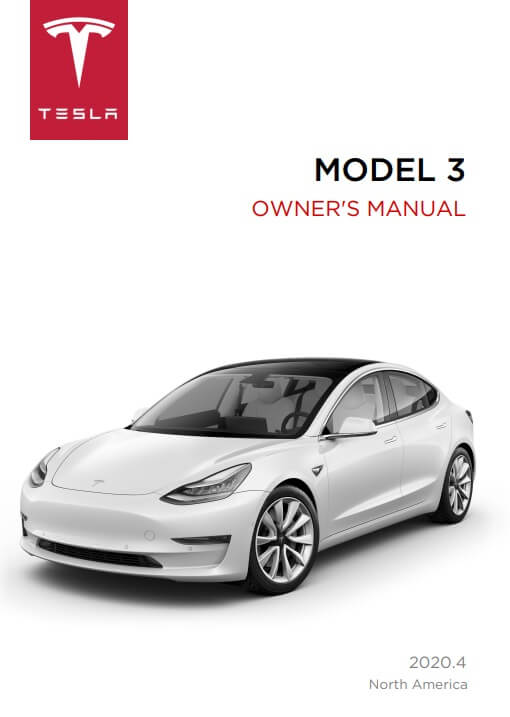 2020 Model 3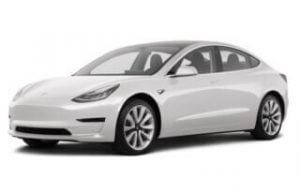 This is the smaller sedan from the electric car manufacturer, the Tesla Model 3 has a much longer history than the other models being first mentioned publicly in 2006.
The car took many years to be ready for production with many bugs that needed ironing out and industrial processes mastered.
It was used to launch the SUV/CUV 2020 Model Y which shares most of its mechanical parts (especially around the chassis) with this model.
Owners that are new to electric cars should read this manual fully as there are a lot of changes in comparison to the traditional gasoline/diesel-powered autos.
This Tesla Model 3 owner's manual on this page opens up with a huge index that (if you are viewing it as a PDF) you can click to take you straight to the page you need.
The initial overview sections after the index help you put a name to the part of the car that is causing problems so you can then search by keyword (CTRL + F or the magnifying glass icon).
Among the following sections, the "opening and closing" sections teach the reader how to open any of the many doors and trunks surrounding the car to put away shopping or get into the vehicle.
Reading about the safety aspects of the car in the next chapter is massively important as you will learn about the seatbelts, child safety restraints and the locations of the many airbags.
Autopilot makes up a lot of the pages of this manual and that's because a lot of the information will be new to drivers who may have been on the road for more than 50 years.