2020 Toyota RAV4 Owner's Manual
---
You can view the 2020 Toyota RAV4 Owner's Manual further down the page underneath the image of the cover.
Clicking on the "view full screen" button will take you to a full screen version of the manual.
Manual Cover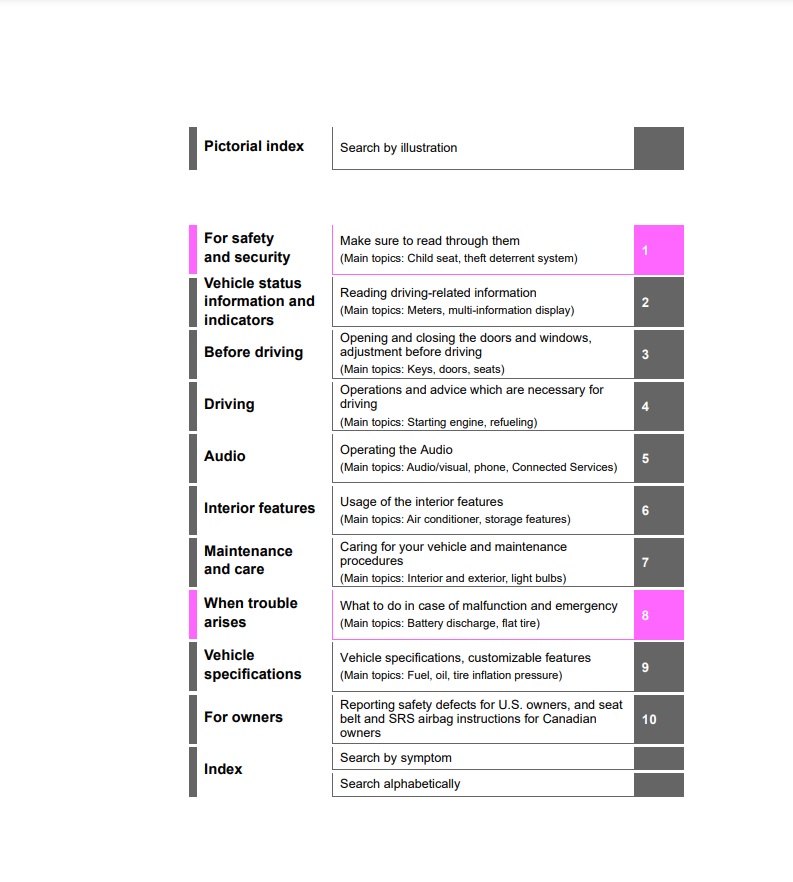 2020 RAV4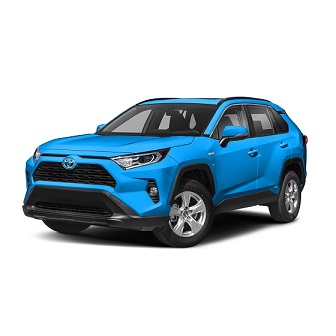 Since its release in the mid-1990s, the Toyota RAV4 has been an affordable way to get an off-road capable vehicle.
As the model evolved over the last few decades the technology onboard and the styling has catapulted the car into becoming a desirable compact crossover SUV.
It sits in the same niche of the auto market like the Honda CR-V, a very similar model from the same country.
With smaller economical engines and lower running costs in comparison to a Land Cruiser, it's a great multi-purpose on and off-road car.
The 2020 Toyota RAV4 owner's manual starts with a pictorial index that shows you what the parts and sections of the car are called to help you identify where the problem is.
The next chapter on safety covers important elements such as seatbelts, child seat restraints and airbags to ensure there are no nasty surprises in the case of a collision.
Afterward, you can find a section on warning lights and indicators that plague new drivers of a car as they vary by manufacturer and even by model.
Reading the "before driving" section of the Toyota RAV4 owner's manual is paramount to ensure you have a safe journey for yourself and any passengers you may have in your RAV4.
You will find that this manual has a lot in common with the 2021 and the 2022 versions as they are all part of the same generation of design - with no major changes taking place during these years.