2021 Toyota RAV4 Owner's Manual
---
You can view the 2021 Toyota RAV4 Owner's Manual further down the page underneath the image of the cover.
Clicking on the "view full screen" button will take you to a full screen version of the manual that may be easier to read.
Manual Cover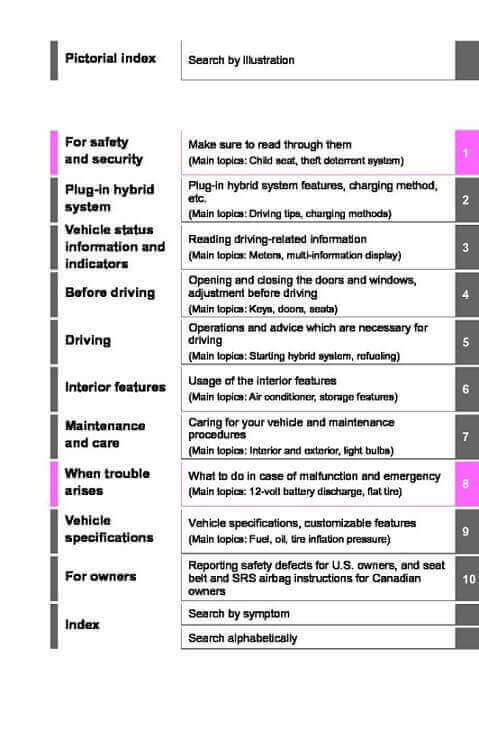 Ad Blocker Detected
Please disable your ad-blocking software to view this PDF.
RAV4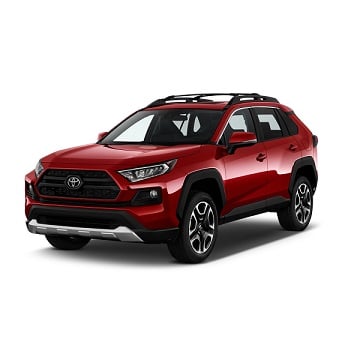 Starting the original crossover SUV market back in the mid-1990s, the Toyota RAV4 started a revolution that is still unfolding to this day.
Customers who bought the RAV4 loved how it had the roomy interior of an SUV with less of the heavy off-road equipment that made running costs high.
So with each new generation of the compact crossover came important modifications such as moving away from it being utilitarian.
The 2021 example of the Toyota RAV4 is a sought-after stylish car loaded with many comforts and safety features.
This 2021 fifth-generation model was introduced in 2018 and has continued to push more than 400,000 sales per year in North America alone.
Even though it's a compact car it still crams a lot of technology on-board including Apple and Android connectivity for the infotainment system and a WiFi hotspot.
Not only that but you can opt for a plug-in hybrid drivetrain to run the car on electricity alone for a portion of your journey.
With these new additions comes confusion about how they work, luckily Toyota has put out a detailed owner's manual for the 2021 RAV4 model.
Check out the embedded PDF version hosted on this page for everything you will want to know about your car, including vital safety information.
Towards the rear of the Toyota RAV4 owner's manual is the maintenance and servicing section containing guides on how to change the oil, inflate the tires and even fill the car with fuel.