2020 Volkswagen ID.4 Owner's Manual
---
You can view the 2020 Volkswagen ID.4 Owner's Manual further down the page underneath the image of the cover.
Clicking on the "view full screen" button will take you to a full screen version of the manual.
Manual Cover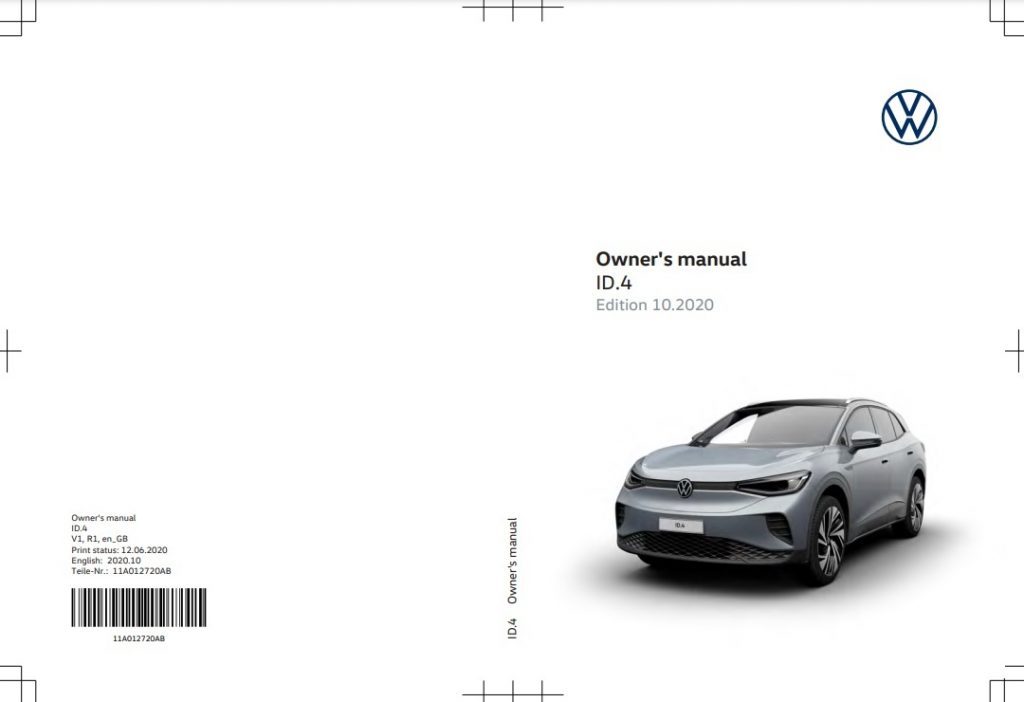 2020 ID.4 (incl. ID.5)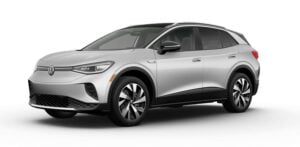 Introduced in the year 2020, the Volkswagen ID.4 is the second model to use the "ID" naming scheme.
The first was the ID.3, launched just a year earlier and using the same chassis but presented as a compact car offering.
This ID.4 was second and uses the same chassis setup but with an SUV-like body on top of the car, making it a compact crossover SUV.
Being a crossover SUV it lacks any real offroad equipment and is instead designed to offer the practical features inside the car instead.
As a driver, you have a high-seating position in the ID.4 and ample leg and headroom with plenty of cargo space.
Volkswagen has taken advantage of this abundance of room inside the car and added many additional comfort and safety features.
As a buyer, you can choose from one of three drivetrain setups that result in a varied amount of power, range and charging time.
You can expect to achieve a range of between 215 and 324 miles depending on which setup you choose when purchasing your ID.4.
European customers had the delivery of their models in 2020 but Americans had to wait till the next year to see theirs imported from Germany.