2020 Volkswagen Jetta Owner's Manual
---
You can view the 2020 Volkswagen Jetta owner's manual further down the page underneath the image of the cover.
Clicking on the "view full screen" button will take you to a full screen version of the manual.
Manual Cover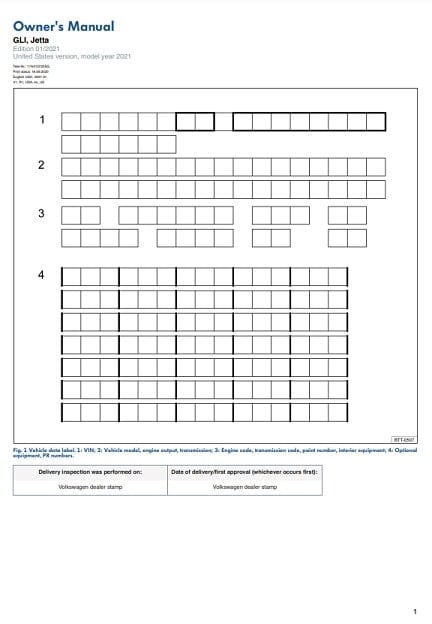 2020 Jetta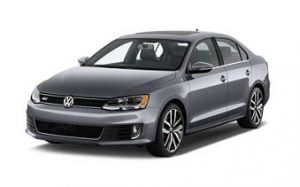 The Volkswagen Jetta is classed as a compact car in some countries or a small family car in others.
It has gone under many different names since its introduction in 1979 such as the Bora, Atlantic, Clasico and Sagitar.
Over the years you have been able to buy the car as a sedan/saloon or a station wagon/estate - it was originally an offshoot of the hatchback Golf.
In 2014 the Jetta took over from the Golf as the best selling model ever for the German automaker, reaching 14 million total sales.
This 2020 version of the car is an example of its seventh generation of evolution and saw the Jetta grow in size considerably.
Inside the car the technology has had a major upgrade, now occupants can connect to the infotainment system using their Apple or Android device.
Safety equipment added included tire pressure sensors, active stability enhancement and post-collision braking.
To fully take advantage of these new driver-aids it's recommended that you consult the official manual for your car.
A PDF version of the 2020 Volkswagen Jetta owner's manual exists on this page and you can view, download or print it for free.