2020 Volkswagen T-Roc Owner's Manual
---
You can view the 2020 Volkswagen T-Roc Owner's Manual further down the page underneath the image of the cover.
Clicking on the "view full screen" button will take you to a full screen version of the manual.
Manual Cover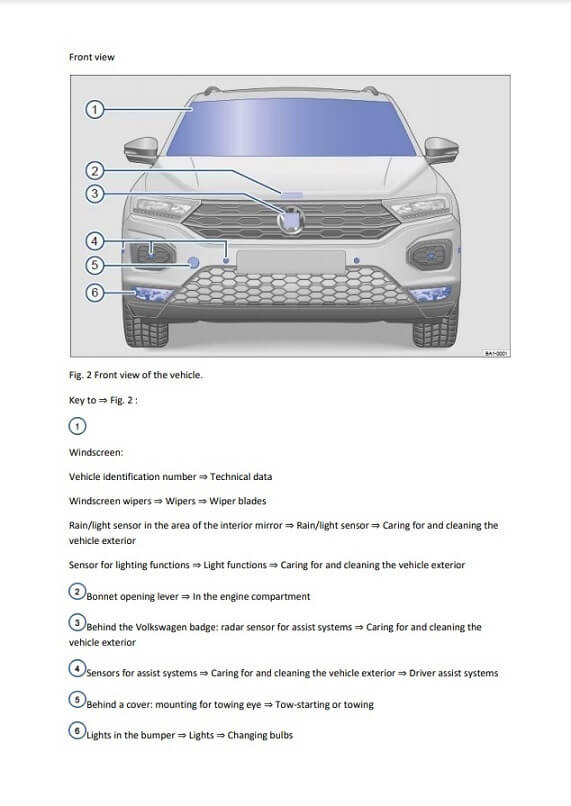 2020 T-Roc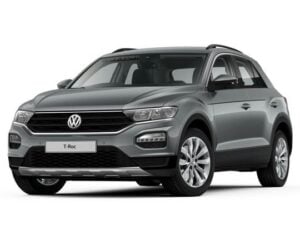 This 2020 Volkswagen T-Roc is one of the first of the new model to be sold with the line beginning in late 2017.
It is basically the SUV version of the Golf and uses the same platform as that car with many of the same engine and transmission options.
This T-Roc, therefore, is classed as a subcompact crossover SUV because of its use of the chassis of a road-going car.
With the loss of offroad capability comes the benefit of reduced weight, leading to lower running costs and an easier car to drive.
Most of the Volkswagen T-Rocs on the road are front-wheel-drive but buyers are offered the chance to upgrade to four-wheel-drive if desired at the loss of some fuel economy.
In 2020 the car was introduced for the first time to the Indian automobile market and in Europe, a convertible version was launched.
The convertible T-Roc is known as the Cabriolet and features body panels unique to the car with none of them shared with the standard model.
You can learn all about the car in all of its forms in the 2020 owner's manual featured on this page to view, download or print out totally free.
An easy-to-use index at the start of the manual will instantly transport you to the correct chapter that contains the information you need to operate the car.