2021 Dacia Duster Owner's Manual
---
You can view the 2021 Dacia Duster Owner's Manual further down the page underneath the image of the cover.
Clicking on the "view full screen" button will take you to a full screen version of the manual.
Manual Cover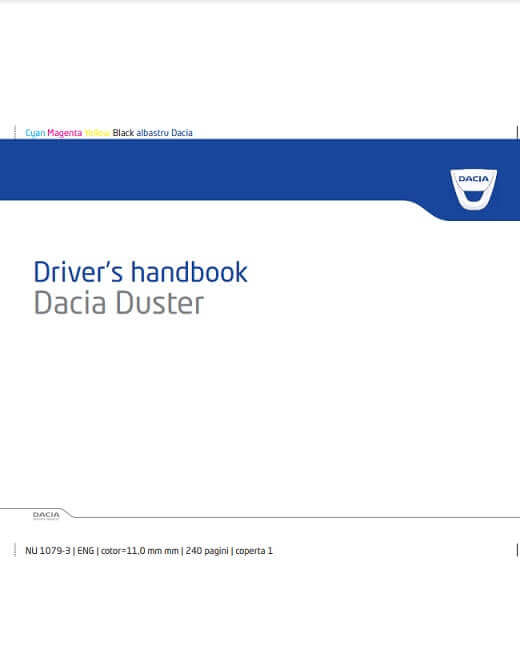 2021 Duster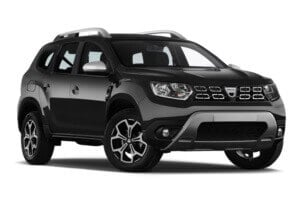 The 2021 Dacia Duster is a facelifted second-generation model, updating the line that was first brought in back in 2017. With a starting price of just $18,500 or thereabouts, it's probably the most affordable SUV anywhere on the market.
Underneath the car is many of the same components that are used under models such as the Renault Captur and the Nissan Kicks.
The facelift brought new LED lights to the front with a new signature, new alloy wheel designs, an updated grille design, a new enlarged rear spoiler and a refreshed interior with a new 8-inch infotainment system.
Its entry-level model is quite basic, and still features steel wheels, manual air conditioning and no infotainment system, but it's still the most affordable way to get a good-sized functional SUV with decent build quality.
It's not a luxury interior with soft-touch materials, but it's solidly built which is just about all that matters when choosing a dependable family car. On top of that, the rear seats are quite spacious even for tall drivers, and the trunk offers 16.8 cubic feet of cargo space.
Engine options include a 1.0 3-cylinder version that runs on either gasoline or LPG and outputs up to 99-hp, a 1.3L TCe gasoline unit outputting either 128-hp or 148-hp, anda 1.5L diesel option producing 113-hp. The average fuel consumption is about 38-mpg combined, which obviously makes it a very competitive SUV for efficiency, especially when it's not even a hybrid or plug-in model.
On the road, you might feel like you're driving a somewhat older car when you feel the suspension, steering and mechanical properties. That's mostly because these Dacia cars make use of older technology from their parent Renault. This obviously keeps costs down, but doesn't offer a really cutting-edge driving experience.
In general, the Dacia is still an easy, comfortable drive, but it needs to take it slower on sharp corners. The 2021 model did get sharper recalibrated steering, but it's still not the most advanced out there. In essence, the Dacia Duster is the budget-friendly choice for those who want the utility and space an SUV gives, but in a no-frills manner.