2021 GMC Acadia Owner's Manual
---
You can view the 2021 GMC Acadia Owner's Manual further down the page underneath the image of the cover.
Clicking on the "view full screen" button will take you to a full screen version of the manual.
Manual Cover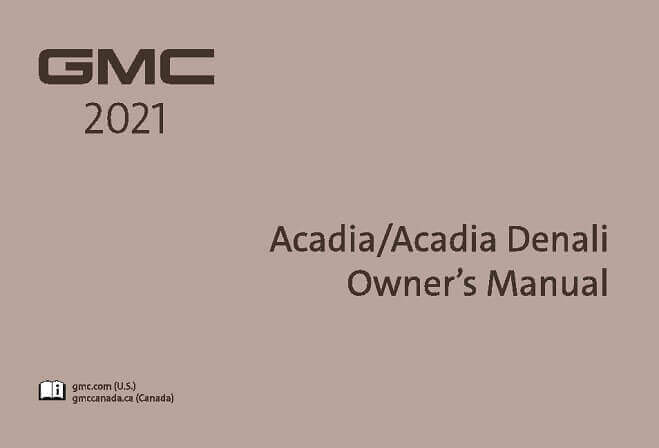 2021 Acadia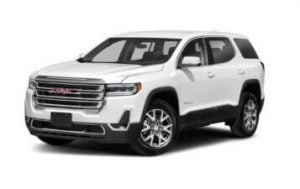 Built on the same popular platform shared by the Chevrolet Traverse and Buick Enclave, the GMC Acadia is the shorter, more affordable version of the three.
GMC brought in this SUV to replace several model lines including the Envoy XL and the Safari minivan that was suffering a loss of sales like many others in that segment.
When it was first introduced the Acadia was classed as a full-size crossover SUV, it was large yet underneath was built more like a road-going car and lacked any real off-roading equipment.
Then in 2017, the length was reduced and it slotted into the mid-size crossover SUV segment with the engine options revised downward in size too.
This helped the car appeal to customers who are more concise of their effect on the planet and/or running costs of the car.
The 2021 Acadia that the owner's manual on this page is for is an example of the second-generation shorter wheelbase version.
It also benefits from a face-lift a year before which brought important mobile device connectivity for Apple and Android devices.
A whole range of options was also added that 2021 Acadia's could be fitted with including new trims and larger alloy wheels.
To maintain your GMC correctly be sure to read the manual from front to back, including the important safety information and maintenance sections to the rear.