2017 GMC Acadia Limited Owner's Manual
---
You can view the 2017 GMC Acadia Limited owner's manual further down the page underneath the image of the cover.
Clicking on the "view full screen" button will take you to a full screen version of the manual.
Manual Cover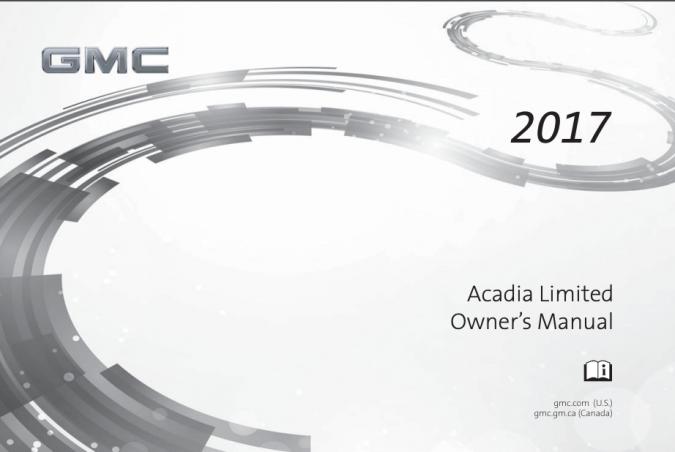 2017 Acadia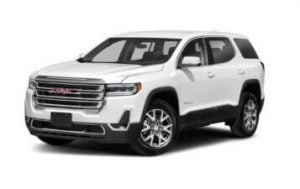 When the GMC Acadia first entered showrooms in 2007 it was initially classed as a full-size crossover SUV.
It was built on the GM Lambda platform which was largely based on the GM Epsilon platform used under the Chevrolet Malibu.
This shows how much the car was designed to use an on-road setup opting for a simple design that doesn't involve a heavy separate chassis and body setup.
When it was launched, the Acadia was also rebadged as the Saturn Outlook, Buick Enclave and Chevrolet Traverse, with those two models offering varying levels of luxury and features.
In 2017 a bid shake-up occurred across these 4 lines with the most evident being that the Saturn version was no longer on sale due to the brand folding after GM restructuring.
For the remaining models, the biggest change was the move from the full-size crossover SUV classification into the mid-size crossover SUV one.
This was due to the size of the Acadia/Enclave/Traverse dropping, the wheelbase alone shrank from around 3 metres to around 2.85 metres.
The width also shrank about 10 centimetres as well as the height roughly the same amount - leading 2017 to see a burst of sales unlike any of the years around it.
General Motors also introduced another rebadged version of this GMC Acadia model through its luxury Cadillac brand, a 5-seater called the XT5 and a 7-seater called the XT6.
A 5-seater version of the Chevrolet Traverse was also introduced for the first time in 2017 using the revived Blazer nameplate.
You can read about the features and what you can expect to find with the 2017 GMC Acadia version of this car within the owner's manual PDF on this page.
The document is easily readable on every modern device as well as personal computers, you can even print it off to keep in the car.