2021 Mitsubishi Outlander Plug-in Hybrid Owner's Manual
---
You can view the 2021 Mitsubishi Outlander Plug-in Hybrid Owner's Manual further down the page underneath the image of the cover.
Clicking on the "view full screen" button will take you to a full screen version of the manual.
Manual Cover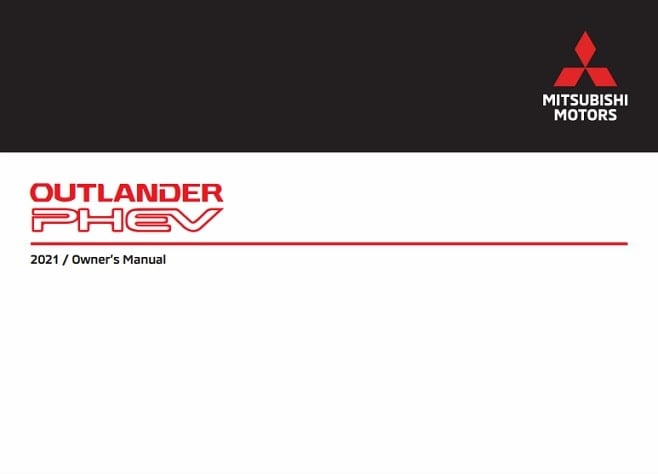 Other Manuals For 2021 Outlander
2021 Outlander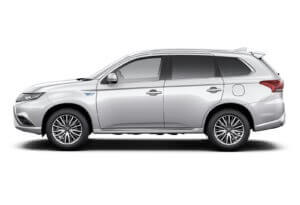 This 2021 Mitsubishi Outlander PHEV (plug-in hybrid) marks the 20th anniversary of the model.
It has always been classed as a compact crossover SUV and this 2021 model is an example of the third generation of design.
The 2021 model is the last year for the third generation as in the next year the car will enter into its fourth.
Originally Mitsubishi took the Lancer platform to create the Outlander back in 2001 when it was launched.
Now the car uses a more generic chassis called the GS platform that is used under many more models including the ASX and the Jeep Compass.
This 2021 model is much lighter than its predecessor thanks to advancements in steel technologies within the company.
It also boasts some of the most advanced road safety technology including blind-spot monitoring and a lane departure warning system.
2021 models also benefit from 2 facelifts that have taken place during this third generation that have added many new features including larger 18-inch alloy wheels.
This PHEV version of the car boasts the ability to drive on electric-only for over 32 miles according to the Japanese automaker.
Learning how to operate the hybrid car is important and is covered in the official Mitsubishi Outlander Plug-in Hybrid owner's manual.
A copy of that 2021 manual is embedded on this site as a PDF and is super easy to view, download or print off using any device.