2021 Toyota Camry Owner's Manual
---
You can view the 2021 Toyota Camry Owner's Manual further down the page underneath the image of the cover.
Clicking on the "view full screen" button will take you to a full screen version of the manual.
Manual Cover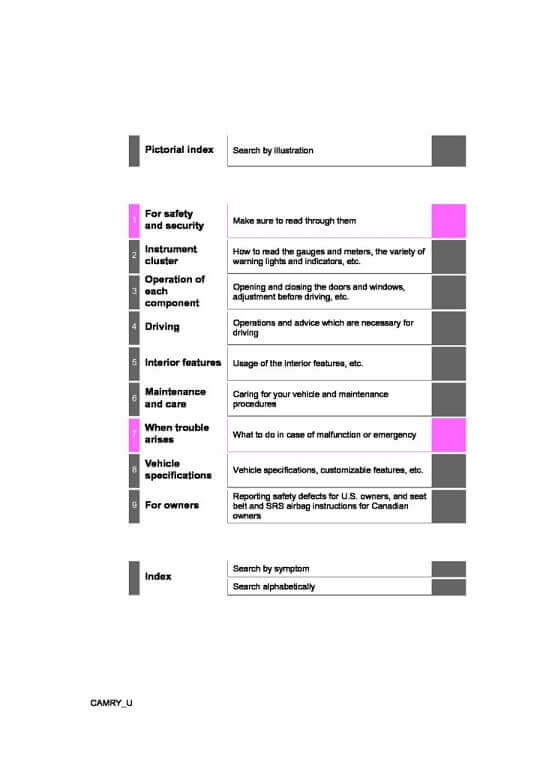 2021 2021 Camry Owner's Manual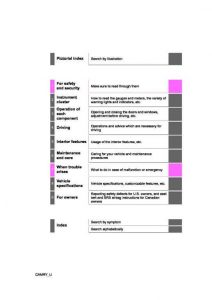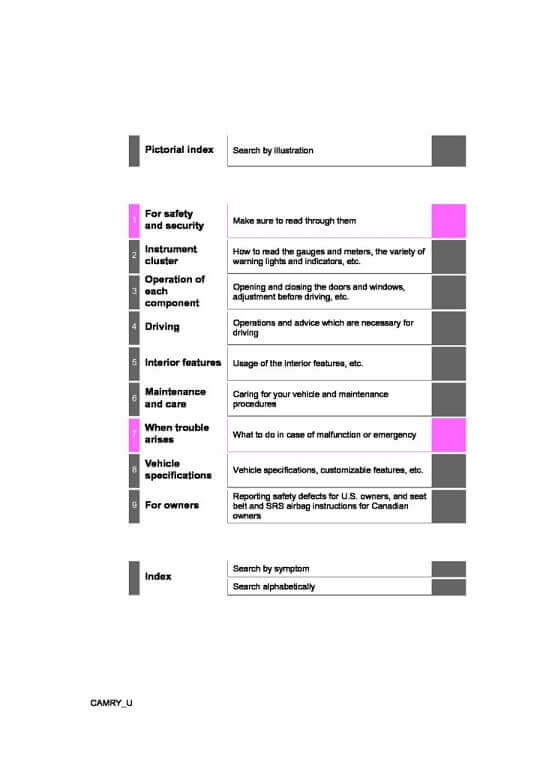 The Toyota Camry held the title of the best-selling car for many years after stealing it from the original Volkswagen Beetle.
This model and the Corolla were both increased dramatically in size during the early 1990s during a shake-up before claiming that best-selling title.
It has been sold in massive numbers and started life as a compact car before being reclassified as a mid-size one at the start of the 1990s.
Owing to its success is the fact that the car is available with many different trims making it accessible to many different demographics and regions.
This 2021 Toyota Camry is an example of its XV70 eighth-generation version that was brought in during 2017.
It isn't drastically different looking from the previous version with only subtle design changes.
Under the hood, though the car has seen many technological upgrades including driver-aids and infotainment.
To understand these changes in technology you can read the owner's manual embedded on this page.
It's free to view, download or even print a PDF version of the official 2021 Toyota Camry owner's manual offered by the Japanese automobile manufacturer.
Inside the book is a range of helpful sections including safety, maintenance and servicing to help keep the car safe and reliable while retaining value.
You can also find the 2021 Toyota Camry hybrid owner's manual on this site too which also covers the various trims such as the TRD, XSE and XLE.