2022 Chevrolet Corvette Owner's Manual
---
You can view the 2022 Chevrolet Corvette owner's manual further down the page underneath the image of the cover.
Clicking on the "view full screen" button will take you to a full screen version of the manual.
Manual Cover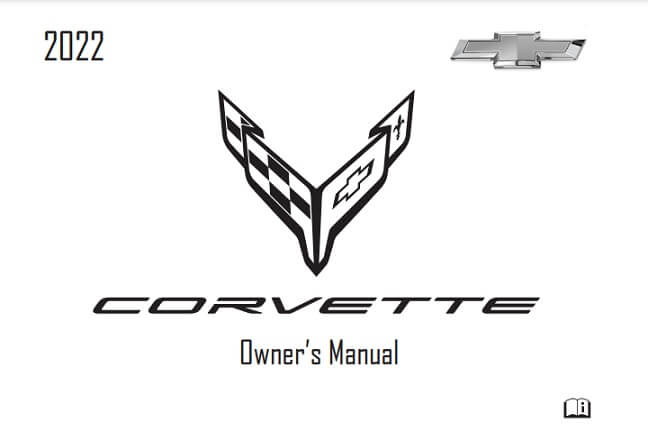 2022 Corvette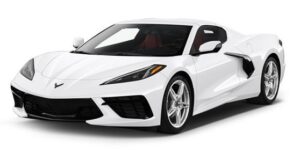 As part of the 8th generation of Corvettes, the 2022 Chevrolet Corvette is the latest in a long line of cars going all the way back to the 1950s.
With a starting MSRP of $62,195, the latest Corvette sits among the most affordable models in the supercar class. It's rare to see any model in a 5-figure sum, let alone below $85,000.
The 2022 Corvette runs on a 6.2L V8 engine as standard, which outputs up to 495-hp and 470 lb-ft of torque - an engine you can also find in the latest Camaro.
It rockets from 0 to 60-mph in just 2.9 seconds and completes a quarter-mile in just 11.2 seconds, and has a top speed of 194-mph.
The powertrain is paired with an 8-speed dual-clutch transmission and also features the latest version of Chevy's Magnetic Selectric Ride Control 4.0 as an added optional extra.
New features for 2022 include new fuel pumps and injectors, and a new limited exterior color option inspired by the C8.R race car, of which only 1,000 models will be made.
Improvements have also been made to the car's engine management system.
It comes in three versions, the 1LT starting at $61,195, the 2LT starting at $69,495, and the 3LT starting at $74,145.
On the inside, the 2022 Corvette offers the same basic design principle based on fighter jets that people have seen in previous Corvette models.
The cockpit is entirely driver-oriented with all controls pointing at them and placed at easy-to-reach sloping angles.
The interior is made sleeker with ultra-thin air vents that create a more seamless and uninterrupted integrated wrap-around dash build.
Performance-oriented drivers will appreciate the Performance Data Recorder, while fans of a good playlist will make good use of the 14-speaker Bose speaker system.
Apple CarPlay and Android Auto are available for easy connectivity.