2021 Nissan Sentra Owner's Manual
---
You can view the 2021 Nissan Sentra Owner's Manual further down the page underneath the image of the cover.
Clicking on the "view full screen" button will take you to a full screen version of the manual.
Manual Cover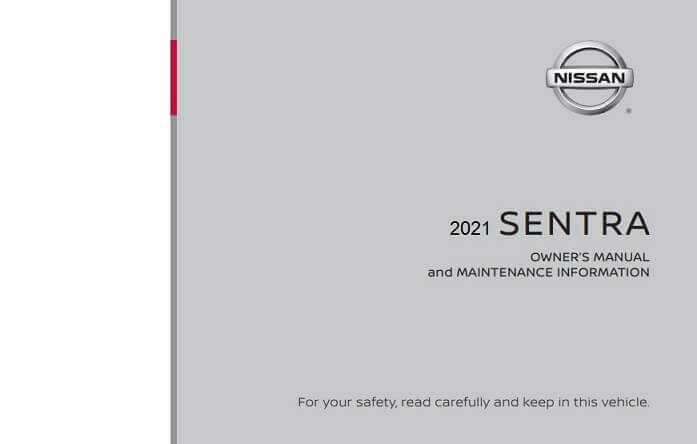 2021 Sentra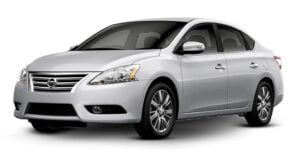 When the Nissan Sentra was first introduced it was classed as a subcompact car, then in 1999 it was reclassified as a compact car.
This move was in line with Nissan's attempt to move away from being seen as a budget alternative and more of a real contender in the automobile market.
Over the years since the Sentra line has increased the number of features and the styling greatly - along with the safety rating.
For the 2021 model year, the car is now in its eighth generation that first became available in 2019.
It's now built on the same platform as the Rogue, Qashqai and the Renault Megane.
Engine choices are fairly limited, so your 2021 Sentra has either a 1.6-liter or 2-liter gasoline engine mated to a CVT or 6-speed manual transmission.
The higher levels of trims add a huge suite of advanced technology including Apple and Android connectivity, an eight-inch touch-screen infotainment system as well as SiriusXM satellite radio.
Due to these new additions, it is highly likely that you will need to resort to the car's owner's manual.
You can find the 2021 Nissan Sentra manual on this page to view for free in PDF format, you can also print it to keep a physical copy too.