2022 Toyota Highlander Owner's Manual
---
You can view the 2022 Toyota Highlander Owner's Manual further down the page underneath the image of the cover.
Clicking on the "view full screen" button will take you to a full screen version of the manual.
Manual Cover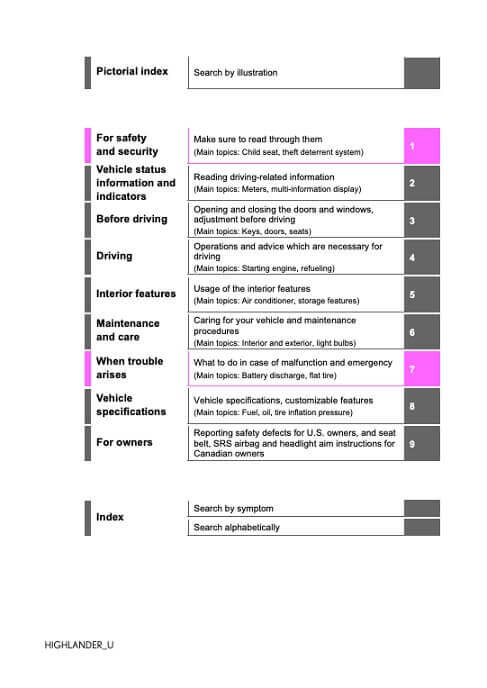 Other Manuals For 2022 Highlander
2022 Highlander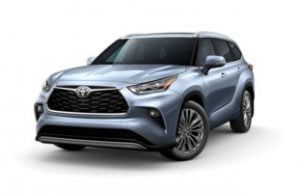 The Toyota Highlander made its first appearance during the 2021 model year.
It was the Japanese automaker's first mid-size crossover SUV, based on the same chassis used under the Camry and the Avalon.
Over the years the model has been refined to give it more of what the general public want.
This has led to this 2022 Highlander, an example of the car's fourth-generation design.
It is available with one of four gasoline engines with an optional hybrid system on the 2.5-liter option.
Mated to those engines is either an 8-speed automatic transmission or a CVT - the CVT is standard with the hybrid drivetrain.
This 2022 model has even more features as standard when compared to previous years, including LED headlights and driver aids.
An optional power-assisted height-adjustable driver's seat is available in the 2022 Highlander along with many new interior design schemes to choose from.
Higher trims benefit from a power sunroof and heated front seats - an upgradable all-wheel-drive system is also available for those who don't like the standard front-wheel-drive setup.
To learn more about the features in the 2022 Toyota Highlander you can check out the official owner's manual, a copy of which is stored on this site.
Chapters such as safety and maintenance will allow you to get the most out of your new car without risking lives or the value of the vehicle itself.