2022 Toyota Tacoma Owner's Manual
---
You can view the 2022 Toyota Tacoma owner's manual further down the page underneath the image of the cover.
Clicking on the "view full screen" button will take you to a full screen version of the manual.
Manual Cover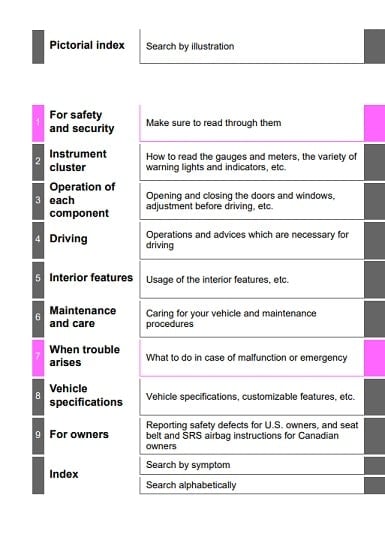 2022 Tacoma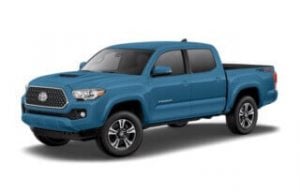 The 2022 Toyota Tacoma is seeing a complete rebuild with some major changes taking place to help it win back fans.
One of the major changes for the 2022 Tundra is the switch away from leaf-sprung suspension to coil-overs.
This move away from the previous vintage technology allows the pickup truck to behave better on the road with a higher level of ride quality.
Even with this new suspension setup the towing and load carrying characteristics won't be affected.
By doing this Toyota will be able to push themselves ahead of the North American automakers who are still stuck with the old suspension in the compact pickup trucks.
Toyota has a large share of the smaller sort of pickup truck market in that region, although they struggle to take a bite out of the full-size market.
Ford and Chrysler dominate the larger end of the pickup truck market in the USA with their F-150 and the Silverado.
The 2022 Tacoma won't come with a V8 engine, instead, they provide a twin-turbocharged V6 at the top of the engine scale.
Making the most out of that engine will be provided by a 10-speed automatic transmission offering loads of torque in low gears and fuel economy in the higher gears.
It has a large 14-inch infotainment screen built into the dashboard and the interior has had a major refresh over its previous 2021 model.
To get an idea of how big and how useful that infotainment system really is you can read all about it in the owner's manual.
A copy of the 2022 Tacoma manual is available on this site in PDF format, created by Toyota and distributed free of charge.