2022 Volkswagen ID.3 Owner's Manual
---
You can view the 2022 Volkswagen ID.3 Owner's Manual further down the page underneath the image of the cover.
Clicking on the "view full screen" button will take you to a full screen version of the manual.
Manual Cover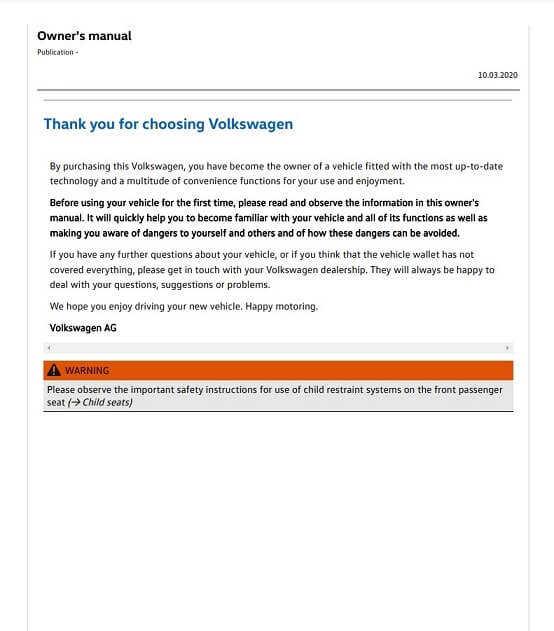 2022 ID.3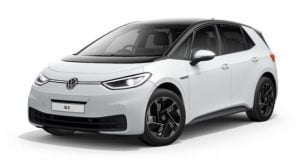 For the 2022 model year, the Volkswagen ID.3 is getting a major overhaul.
A new range of trims is available to help buyers get the exact level of features and comfort they require for their budget.
Alongside these new trims are a host of new option packs so customization of the ID.3 is even greater.
Furthermore, Volkswagen has added a few new body colors to choose from and has extended the choice of alloy wheel designs.
The 2022 ID.4 is also being given the same extension of options too, with both cars being built on the same new platform.
This ID.3 and the ID.4 are both electric with no option for an internal combustion engine or even a mild or plug-in hybrid drivetrain.
In terms of range, the ID.3 is capable of driving for 210 miles on a full charge in its base version (the Pure Performance trim) and up to 340 miles in the most expensive version (Pro S).
These electric cars from Volkswagen have been selling fast and are quickly competing against more established models such as the 2022 Tesla Model Y (which holds the best-selling electric car title).
Before buying a version of the 2022 VW ID.3 for yourself you may want to take a look at the owner's manual.
A copy of the official manual is available on this site and can show you the ins and outs of owning a purely electric car like this one.
Another factor determining whether you should be an electric car can be the maintenance, something that is very different in a non-ICE car.